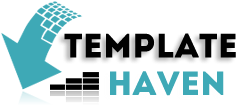 [I]t's a no-cost alternative for those who want a simpler way to track their spending and create a budget.
Phoenix, AZ (PRWEB) January 30, 2015
With tax season approaching and the New Year moving forward, many are working hard to create and maintain a balanced budget. Whether its college expenses, travel savings, or family spending tracking, most everyone is managing their money somehow. While some rely on accountants, banking tools, or even handwritten ledgers to track their spending, TemplateHaven has created more options for people to control their money.
The website focuses on bringing pre-made Excel templates to users at no charge. As of now, they're featuring over 50 templates specifically for budgeting. The Excel spreadsheets range from tracking money spent, to organizing tax expenses, and even to large family budgeting. All can be used in Microsoft's Excel program.
"Creating, tracking, maintaining, and tweaking a budget isn't easy," said TemplateHaven spokesperson Mary Flynn. "We provide these templates that are already set up to help you handle all of that. For most of them, it's simply a matter of entering in numbers, and the spreadsheet does the rest for you."
Academic, personal, business, and loan budgeting templates are all offered at no charge to anyone. Each one is coded in Excel to process the inputted numbers and create tracking graphs, math formula answers, and more.
"It's not a personal accountant," said Flynn. "But it's a no-cost alternative for those who just want a simpler way to track their spending and create a budget. We have options for individual budgets, like vacation planning, and long-term spreadsheets for family planning for the whole year."
Along with budgeting tools, TemplateHaven offers educational planners, health trackers, and new 2015 calendars. Each is pre-coded and can be used separately from the internet for ease and privacy.
Flynn adds that the goal of the templates is to help people track their own budget while still being in complete control. "You don't have to worry about a third party messing something up, or hackers gaining access. It's completely yours."
To browse and download the newest budgeting tools and templates, visit TemplateHaven.com.