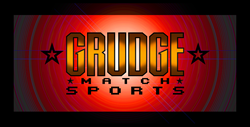 No one under the age of 35 seems to know about eSports yet they have become more popular than the average MLB, NBA, college football & basketball game. Grudge Match is being designed to be the ultimate eSport
Los Angeles, California (PRWEB) February 02, 2015
Seeking revenge and personal justice just got easier with Grudge Match. Based on the 1991 Grudge Match television show, Grudge Match Sports will be a global, eSport brand that includes a video game, online streaming platform, and an updated television show linked by a common denominator: people seeking personal justice. "We were way ahead of our time. People were not used to seeing ordinary people fighting it out in a boxing ring over a simple dispute or act of revenge," Rich Melcombe, the creator of Grudge Match, and now president and CEO of Richmel Media & Productions, reflected.
Built to serve the mobile, free-to-play gamer, the Grudge Match game is being created under the direction of Dave Young, game designer and tech entrepreneur. Each Grudge Match will have three, one-minute rounds, with thirty seconds of trash talking before and after the game. Players will be able to create personas or be themselves, dress their game players in heroic or outrageous costumes, pick their weapons and/or abilities, select one of the stylized play arenas, and head off to settle their dispute electronically. If players do not have a dispute or disagreement with anyone, the game will instantly match them with someone with whom they disagree. A Rules Committee – officiated by players & Grudge Match Sports -- will govern the core game.
"Our Grudge Match game is being designed from the ground up to be modifiable by user- generated content. We're going to set up the framework to create any kind of ability, weapon, effect, theme, map, costume, or customization you can think of that will allow people to settle a grudge in public. We just launched on Kickstarter, which is the first step to help us commercialize our game and get feedback before we officially launch this summer," stated Young.
Grudge Match television will be spearheaded by Grudge Match's original director, Bob Dunphy, a veteran boxing and MMA director, and Melcombe. Grudge Match TV will feature real people -- amateurs with real grudges – fighting hand-to-hand combat, or with weapons, to settle their disputes. Incorporated into every television show will be two to three video game matches featuring the best Grudge Match game players.
"I'm excited to be part of Grudge Match Sports. The original Grudge Match became a pop culture phenomenon, but since then, technology and storytelling have changed. We are going to deliver audiences a very exciting, entertaining, nonstop action show, and create the ultimate eSport platform," Dunphy commented.
A cross between Steam and Twitch, Grudge Match Universe will be Grudge Match's streaming platform. Universe will be built in Germany by MetaDesign AG under the guidance of Kai Zeh, Senior Director Global Development. According to Zeh, "Universe will be a meeting place for people who have experienced pain, betrayal, humiliation & ingratitude…and now seek revenge or personal justice. What I love about Grudge Match is that it's visceral, and will elicit emotional responses from participants & spectators. Schadenfreude! Universe will be an amazing experience for any gamer."
"No one under the age of 35 seems to know about eSports, yet they have become more popular than the average MLB, NBA, college football and basketball game. Last year 18 of the top 20 18-49 targeted cable networks lost audience, and many media outlets have given different theories as to what happened. I can tell you where they've gone. They are playing, competing or watching eSports," states Melcombe
According to Young, "What makes Grudge Match Sports different from any other eSport is that our game is built around topical competitions, and the game play is less than four minutes per competition. Once players bring their passion into the game, they have a personal stake in the outcome. This is more than points on the board; this is one's pride and honor rolled into three intense minutes of sport. Don't let that snarky Twitter troll get the last word. Get even. Maintain your dignity, earn self-respect and become a champion."
"If you're a gamer, getting revenge or seeking personal justice can now make you money. Our game will be fully automated, and once players reach certain thresholds, they will be rewarded. Gamers who tap our "professional level" will automatically trigger sponsorship dollars and be guaranteed tournament money. They will have access to some of the best media marketing minds, who will help them build their own, distinctive brand," Melcombe relates.
Grudge Match Sports officially launches this August. Developer versions of the Grudge Match game will be available between now and March, and the first release of the game will be in early May. Universe is scheduled to go online in July.