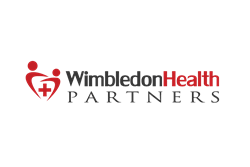 We wholeheartedly support bringing essential awareness to this condition during Marfan Syndrome Awareness Month
Boca Raton, FL (PRWEB) February 02, 2015
February is the month when Valentine's Day is celebrated, however, did you know that it's Marfan Syndrome Awareness Month? Wimbledon Health Partners (WHP) is fully aware and supports its coast to coast efforts to promote research, increase awareness and support those dealing with the disease. Increased awareness and greater understanding about the syndrome improve odds for people who have this genetic defect.
Marfan syndrome is a life-threatening disorder of human connective tissue. Due to the fact that connective tissue is present throughout the body, Marfan syndrome can occur in many parts, most notably the heart, blood vessels, bones, joints, and eyes. Serious manifestations involve defects in the heart valves and aorta, which can at times lead to early death. Statistics show that 1 in 5,000 people in the United States struggle with this debilitating condition and about 3 out of 4 people with the syndrome inherit it through genetic mutation from a parent that has it.
"We wholeheartedly support bringing essential awareness to this condition during Marfan Syndrome Awareness Month," stated Chief Operating Officer and Partner of Wimbledon Health Partners, Stewart Whyte. "As there is no cure for Marfan syndrome, early diagnostic testing offered through our Wimbledon U division can be an integral part in pinpointing conditions early, allowing treatment for health related problems arising from Marfan syndrome."
Through its collegiate testing division, Wimbledon U, WHP delivers on-site vascular imaging and echocardiography testing to colleges and universities with the intent to discover underlying symptoms related to coronary artery disease, Marfan syndrome, sudden cardiac arrest, valve disorders and myocarditis. Wimbledon U's undertaking is to prevent cardiac related deaths in the student athlete population by promoting early diagnostic testing and intervention. Steadily expanding collegiate diagnostic testing at NCAA universities across the country, Wimbledon U continues to educate, create awareness, and highlight the need for proper diagnosis so that people with Marfan syndrome can live long and full lives.
For more information, or to learn how to become a national Affiliate with Wimbledon U, please call (855) 200-8262 or visit http://www.dxtesting.com/collegiate-testing/.
About Wimbledon Health Partners:
Wimbledon Health Partners was formed in response to the demand to attain on-site diagnostic testing capabilities for circulatory conditions that can be detected through the use of vascular ultrasound and echocardiography. Furthering our capabilities, nerve conduction velocity testing (NCV) is also utilized to support diagnosis of nerve involvement and manage risk. The company also reinforces its mission of promoting early testing through its collegiate testing division, Wimbledon U, specifically focusing on underlying symptoms related to arterial diseases to help minimize death among young athletes. Wimbledon Health Partners is an innovative cooperative marketing and practice-enhancement program that provides physicians with the educational, compliance, and marketing tools necessary to provide quality, state-of-the-art, in-office testing procedures. For more information go to http://www.dxtesting.com or call (855) 200-8262.