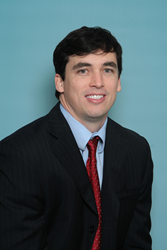 Sean is looking forward to networking with other attendees and answering any questions they have about Self-Directed IRAs.
Charlotte, NC (PRWEB) January 30, 2015
The Charlotte Chamber Member Orientation is a great meeting to attend, whether individuals are new to the chamber, new to a company or new to Charlotte. Sean McKay is the Senior Vice President of American IRA-A National Self-Directed IRA company with office locations in both Asheville, NC and Charlotte, NC.
Sean is glad to be a member of the Charlotte Chamber of Commerce and is happy to be a member of the Charlotte business community. In fact, Sean likes Charlotte so much that Sean's family has moved to Charlotte, NC. Additionally Sean's favorite area for real estate investing is Charlotte, NC.
The meeting will be Wednesday, February 18, 3:30 - 5:00 p.m. at the Extravaganza Depot on 1610 N. Tryon Street.
The agenda includes: 3:30 p.m.: Networking & Registration, 4:00 p.m.: Program, 5:00 p.m.: Refreshments
Get an overview of how the chamber is helping businesses from their president, Bob Morgan, and their senior staff. Connect with small business resources. Meet with seasoned chamber volunteers to learn how they're involved. Individuals are encouraged to meet the chamber staff and learn how they can help.
About American IRA, LLC:
American IRA is committed to providing every client with gold-level service, regardless of account size. Experience their expertise through their certified IRA services professionals. Enjoy the value with one low annual fee of $285 with unlimited assets and unlimited account values. American IRA clients love the benefit of no charge for "All Cash" accounts. The performance of the American IRA staff is unmatched, with quick and efficient processing within 48 hours.
American IRA services thousands of clients and has over $300 million in assets under administration.
American IRA was built by investors for investors, and brings their successful investment experience to the table, providing excellent educational material showing the public that their self-directed IRA account can invest in a variety of assets such as real estate, private lending, limited liability companies, precious metals and much more.
American IRA is conveniently located in Asheville, NC and Charlotte, NC, and serves clients nationwide.