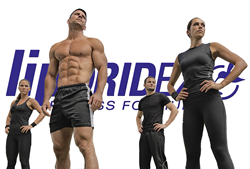 The LA Fit Expo is the perfect place to launch our search. This is mainly due to the variety of attendees ranging from famous athletes, to our loyal customers who seek to stay fit through regular exercise.
San Diego, CA (PRWEB) February 03, 2015
The popular diet supplements weight loss brand Liporidex®, announces its launch of their nationwide hunt for their next Sponsored Athlete at the renowned Fit Expo in Los Angeles.
Over the next few months, Liporidex will be diligently searching across America for special athletes to inspire fitness aficionados worldwide with their quick weight loss tips, motivation and support. This person must possess the qualities of a great leader in the fitness community, and have the drive and passion to continuously work hard and dream big. Liporidex is looking for athletes of all types ranging from occasional runners, cyclists, NPC competitors or professional athletes.
The 12th Annual LA Fit Expo taking place on February 7, 2015 - February 8, 2015 at the Los Angeles Convention Center is projected to be the biggest in the event's history. "It's the perfect place to launch our search," says Dr. Emeka B. Okwuje, CEO and Founder of Nuretix Research Labs, LLC. "This is mainly due to the variety of attendees ranging from famous athletes, to our loyal customers who seek to stay fit through regular exercise."
The LA Fit Expo will be the first opportunity that devoted Liporidex fans will be able to enter the contest, and share with the Liporidex team why they should be the next Liporidex Sponsored Athlete. Pre-registration and contest information will be available by visiting the sponsored athlete contest page. Interested individuals are encouraged to stop by booth #602 at the LA Fit Expo to personally introduce themselves. Liporidex will announce the winner of the Sponsored Athlete Search at the iconic Mr. Olympia event later this year.
Liporidex is not only kicking off their Sponsored Athlete Search this weekend, they are also giving customers the chance to sample their newest powder based pre workout supplements and post workout recovery formulas. They will be offering exclusive expo pricing on all fat burners, metabolism boosters, and weight loss supplements, as well as hosting amazing giveaways on Liporidex gear and products.
About Nuretix Research Labs, LLC
Headquartered in San Diego, California, Nuretix Research Labs, LLC is a privately owned and operated company dedicated to the research, development and production of high quality, safe and revolutionizing nutritional supplements and metabolism boosters. Dr. Okwuje launched the company in 2007, bringing to life the careful collaboration of medical and fitness professionals in the form of Liporidex Fitness Formulas. Each of their diverse supplements is manufactured to meet or exceed all applicable industry standards. The supplements are 100% natural, have been put through the rigors of clinical testing for over 35 years, and are ranked among the best fat burners that work on the market. Visit myliporidex.com for more information or connect with the company via Facebook and Instagram.
###