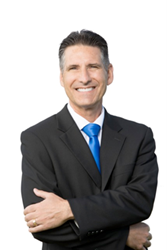 St. Helena/Yountville/Calistoga, CA (PRWEB) February 03, 2015
The Haute Living Real Estate Network (HLRN) of HauteResidence.com is proud to recognize Mark Lesti as a prominent real estate professional and the network's partner representing the St. Helena, Yountville, and Calistoga market. HLRN unites a distinguished collective of leading real estate agents and brokers, highlighting the most extravagant properties in leading markets around the globe for affluent buyers, sellers and real estate enthusiasts.
About Haute Living Real Estate Network (HLRN):
Haute Living Real Estate Network (HLRN) of HauteResidence.com offers readers the most prominent directory of experienced realtors, brokers and luxury listings, and HLRN has grown to be the number one source for real estate news, residential developments, celebrity real estate news and more. Seeking an experienced interior designer? HauteResidence.com is also home to Haute Design Network (HDN), a collective of celebrated interior designers that will help you decorate your new home or stage an active listing. Access all of this information and more by visiting: http://www.hauteresidence.com.
About Mark Lesti:
As founder, owner and broker of Windermere Napa Valley Properties, Mark is one of Northern California's most active and successful real estate professionals. In addition, he has joined his wife, Christine, son, Brendan, and daughter-in- law, Breanna, to form The Lesti Team, an integral part of Windermere Napa. His nearly three decades in the field of real estate, combined with his singular blend of creativity, ethics and attention to detail, make him an invaluable asset to his brokerage, team, and distinguished clientele.
A Northern California native and Napa resident for many years, Mark has gained market knowledge extending beyond trends and values. It includes equally beneficial insights into neighborhoods, schools, weather patterns and more.
With in-depth financial knowledge acquired as a CPA., Mark offers each client a valuable consultation to identify any areas of his or her overall financial plan needing general attention, as well as those areas specifically related to any real estate transaction under consideration.
Born into a family of investors, Mark developed an affinity for real estate at an early age. He began investing himself, and continues to do so today. That personal experience demonstrates to his clients that their agent and broker has faith in his own expertise, and shares an appreciation of the dynamic Napa Valley property market.
To learn more, visit Mark Lesti's Haute Residence profile.