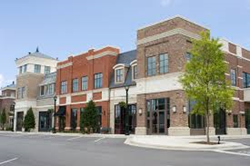 Terrace Capital secures low cost, bankruptcy, exit financing for Milwaukee shopping center.
New York, New York (PRWEB) February 02, 2015
Terrace Capital (TC), a full service real estate investment bank, announces bankruptcy, exit financing for a class B shopping center located in the Milwaukee, WI, MSA. The permanent, non-recourse, CMBS financing had a 10 year term, an interest rate in the mid 5's and a 75% loan to value. Cash flow and occupancy at the center were recovering from a downward trend caused by the recession, however diversified, sustainable income from a variety of new local tenants allowed TC to craft a viable exit plan to assure creditors and the bankruptcy court that the plan the borrower and TC created would come to fruition.
According to a senior originator at Terrace Capital, "typically, a bridge loan is first utilized for financing a property when exiting a chapter 11 bankruptcy, though through careful analysis of the property submarket and the circumstances revolving around the actions which prompted the filing, Terrace was able to structure a permanent loan, with an immediate funding. The Terrace loan structure allowed for the bypassing of costly bridge financing, providing an estimated savings of approximately $750,000 for the borrower". Senior members of Terrace Capital have spent the last four years working with now defunct lenders and bankruptcy courts, restructuring or reorganizing capital stacks to help borrowers emerge from chapter 11 filings.
Terrace Capital focuses on non-recourse, high leverage senior & subordinate debt and preferred equity with investments starting at $5MM on income producing retail, office, industrial, multifamily, self-storage and hospitality properties located throughout the United States, including Puerto Rico, Hawaii and Alaska.
The Firm is a leader in providing permanent mortgages and equity for wide range of real estate transactions.
For more information about Terrace Capital and the services it provides, go to http://www.terracecapital.com.