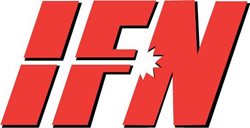 Establishing a POP at Cermak with Equinix, enables IFN the ability to interconnect directly with 500+ carriers, cloud service providers, content providers, IT service providers and enterprise customers
Indianapolis, Indiana (PRWEB) February 01, 2015
Indiana Fiber Network, LLC (IFN), the leading Indiana statewide Network Service Provider, announces the selection of Equinix Chicago facility for a Point of Presence (POP). IFN will leverage Equinix's state-of-the-art facility at 350 East Cermak to bolster its regional presence.
According to Tom Bechtel, IFN Vice President of Operations, "Establishing a POP at Cermak with Equinix, enables IFN the ability to interconnect directly with 500+ carriers, cloud service providers, content providers, IT service providers and enterprise customers. "Cermak" is considered a strategic data center location and serves as the heart of telecommunication access facilities for the Midwest."
"By collocating at Equinix's Chicago data center IFN will benefit from network and power redundancy, physical security, and interconnection options to a dense concentration of leading businesses," said Jim Poole, Vice President, Global Service Providers. "Such close proximity to these businesses provides IFN the opportunity to connect with potential customers and partners to drive innovation in new and strategic ways while achieving increased performance."
Kelly Dyer, IFN President and CEO said: "We're excited to work with Equinix as a collocation provider. Cermak is one of the world's largest carrier hotels. IFN's POP at Cermak allows for more peering and interconnect options; moreover, our customers get Customer Provided Access options to Carriers and Service Providers looking for high bandwidth fiber transport service."
About IFN
Indiana Fiber Network, LLC (IFN) was formed in March of 2002, whose ownership is comprised of 20 local exchange telephone companies throughout the state. They offer data center, Internet backbone, and data transport services over state-of-the-art Ethernet, CDWM, DWDM, and SONET fiber networks, with service in the State of Indiana and throughout the US, via a network of national carrier partners. For more information, please visit IFN's website at http://www.ifncom.net or call (317) 280-4636.