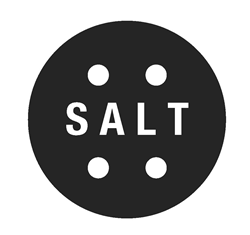 "A new report recommending low salt diets for children could lead to the endangerment of children," Lori Roman
Alexandria, VA (PRWEB) February 02, 2015
"The scientific evidence makes it clear that low salt diets for children result in slower growth, lower overall hydration, and lower performance. A new report recommending low salt diets for children could lead to the endangerment of children," said Lori Roman, President of the Salt Institute in response to a new report on children and salt published in the journal Pediatrics. ("Sodium and Sugar in Complementary Infant and Toddler Foods Sold in the United States," March 2015 Pediatrics published online February 2, 2015, by the American Academy of Pediatrics, http://pediatrics.aappublications.org/content/early/2015/01/28/peds.2014-3251.abstract)
"This report claims that children are eating too much salt and incorrectly recommends that parents feed their kids a low salt diet. It offers recommendations to combat childhood obesity however the sodium recommendations for toddlers are not based on scientific evidence, but are totally arbitrary," said Roman.
The report ignores the findings of previous research on the benefits of sodium in children's diets which found that salt increases weight gain and hydration in premature infants (Isemann B, Mueller EW, Narendran V, and Akinbi H. "Impact of Early Sodium Supplementation on Hyponatremia and Growth in Premature," November 18, 2014 http://www.ncbi.nlm.nih.gov/pubmed/25406227), positively affects growth and reduces depression in adolescents (Pavel, Leshem Micah, "Dietary sodium, added salt, and serum sodium associations with growth and depression in the U.S. general population. Appetite," August 1, 2014 http://www.sciencedirect.com/science/article/pii/S0195666314001731) and positively effects hydration status for school aged children (Ute Alexy, Guo Cheng, Lars Libuda, Annett Hilbig, Mathilde Kersting "24h-Sodium excretion and hydration status in children and adolescents – Results of the DONALD Study". Clinical Nutrition, February 2012 http://www.sciencedirect.com/science/article/pii/S0261561411001531). Further, a low salt diet may prevent children from getting needed iodine, necessary to their cognitive development.
"Tragically a low salt diet may actually contribute to the obesity crisis. Over the past 30 years the rates of obesity have dramatically gone up but the amount of salt we consume has remained the same," says Mort Satin of the Salt Institute. "The body naturally craves a certain amount of salt and low salt foods may make people want to eat more."
—30—
The Salt Institute is a North American based non-profit trade association dedicated to advancing the many benefits of salt, particularly to ensure winter roadway safety, quality water and healthy nutrition.