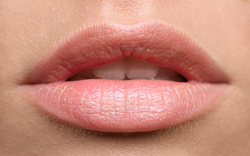 Dr Martin Says, "I have been injecting Juvederm since the day it came to market. I truly love this product and the way it can perform high quality lip enhancement"
Los Angeles, CA (PRWEB) March 03, 2015
MetroMD is a reputed cosmetic clinic in Los Angeles, offering a variety of cosmetic procedures to help enhance the beauty and looks of their patients. Recently, they have started offering Juvederm injections to patients to reshape their lips and get an attractive appearance. The doctors of the clinic express that the Juvederm Lip Collagen Injections are best known secrets that can dramatically transform the appearance of human lips. They are performing several lip rectification procedures every week using Juvederm and are getting extremely positive feedback from patients.
Dr. Alex Martin, who is the medical director of MetroMD, reveals, "Juvederm contains the Lip Filler that helps reduce the wrinkles, folds and appearance of lines on lips. When injected, it works as a cushioning agent to reshape lips and offer a youthful appearance. After learning about its effective results, we have now started offering this lip enhancement treatment at our clinic. Now our patients have a tool to enhance their lips with a quick visit to our office" According to him, it's an effective and reliable treatment, and works with just one treatment. The excitement does not stop here but the youthful experience will last 9 to 12 months after the procedure.
With age, people may witness the appearance of lines or folds on or around the lips. Also, many patient just want to "plump" and enhance their lips because they may not be as full as a patient desires. Now, a patient can easily erase the aging signs and can achieve a youthful "plump" look with the help of Juvederm. According to Dr. Alex, there are other hyaluronic gel fillers available in the market, but Juvederm offers a soft and natural feel. "This is one important reason why we prefer using Juvederm for our patients," he states.
MetroMD has trained and licensed doctors for offering Juvederm injections with weekend teaching clinics. The well-equipped clinic is emerging as the best Lip Injection center in Los Angeles for undergoing a safe and reliable lip enhancement procedure. The doctors at the clinic make sure that patients get the best care and can achieve the attractive appearance that can last for several months, without a need to visit them again and again. To learn more about the procedure and the clinic, follow the link http://metromd.net/blogs/news/18560775-best-lip-filler-special-in-los-angeles-and-beverly-hills.
About MetroMD
The MetroMD Institute of Regenerative Medicine offers patients the most effective treatments in Stem Cell, Hormone Replacement, and Cosmetic Therapies. The clinic has a team of experienced and trained doctors for offering a variety of cosmetic procedures. The clinic is well equipped with the latest equipment and has all modern amenities for patients for undergoing a therapy in the best and comfortable environment.