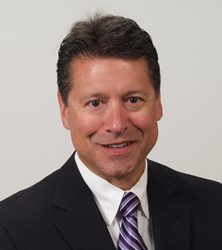 Without the guidance of an experienced eminent domain attorney, property owners may not be aware that they may be entitled to severance damages.
Morristown, NJ (PRWEB) January 31, 2015
The American Law Institute has invited New Jersey eminent domain attorney Anthony F. DellaPelle, CRE to speak at the 32nd Annual Eminent Domain and Land Valuation Litigation course in San Francisco, California. A partner with Morristown-based McKirdy & Riskin, DellaPelle will present in both the Condemnation 101 course as well as the advanced level Eminent Domain course at this national conference.
In a panel discussion focused upon offering tips and avoiding mistakes for the novice eminent domain trial lawyer, Mr. DellaPelle will join 3 other practicing condemnation attorneys from across the country to provide insight and advice to beginning condemnation lawyers. Drawing on his more than 25 years of experience representing landowners in condemnation, redevelopment and real estate tax litigation, DellaPelle hopes to point out litigation traps to avoid and offer practical solutions newer lawyers can implement in their practice.
"My career benefited greatly from the opportunity to work alongside of some of the most skilled and experienced eminent domain attorneys in New Jersey," said DellaPelle, the New Jersey representative of the Owners' Counsel of America, a national network of condemnation lawyers dedicated to representing property owners in eminent domain and related property rights litigation. "I hope that I can share some of my experiences to help guide the next generation of trial lawyers."
DellaPelle will also address the issue of severance damages in partial takings cases - where eminent domain is used to take only a portion of a property, reducing the value of the remaining property. "There are occasions when the government may only need to acquire a percentage of an owners' property to complete a public project," he explained. "In these situations, a property owner may be compensated for the damage to the remaining property whether that be loss of value, diminished access or other considerations. Without the guidance of an experienced eminent domain attorney, property owners may not be aware that they may be entitled to severance damages."
Since 1967, McKirdy & Riskin, P.A. has been focused on helping New Jersey property owners—large corporations, family-owned businesses and individuals—in eminent domain, redevelopment, property tax and other real estate valuation matters. The firm has earned its reputation for knowledgeable and aggressive representation by fighting for clients' Constitutionally-guaranteed property rights in many of New Jersey's landmark cases. McKirdy & Riskin lawyers have helped hundreds of private individuals and businesses successfully challenge the government in eminent domain takings, property tax appeals and redevelopment issues. For more information about McKirdy & Riskin, P.A. and our attorneys, visit http://www.mckirdyriskin.com.