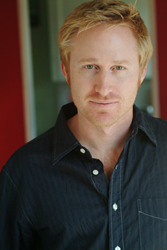 "When a client has electrodes attached to the scalp, we have the opportunity to essentially 'tune into' their brainwave activity...in essence, the client is playing a video game with his or her brain, changing it to a more desired frequency."
Woodland Hills, CA (PRWEB) January 31, 2015
Neurofeedback, often referred to as "brain training" because it helps the brain learn to self-regulate and the central nervous system to function at its optimal level, is now part of a comprehensive program offered to young adults up to age twenty-eight at the Optimum Performance Institute (OPI) in Woodland Hills, CA.
Using a Cygnet system developed by EEG Info, also in Woodland Hills, OPI's licensed therapist and neurofeedback clinician Chad Brown, MFT, administers this treatment to the young adult clients.
According to Brown, neurofeedback calms the nervous system so the brain can regulate on its own. It can help reduce anxiety and depression and treat symptoms associated with Post Traumatic Stress Disorder (PTSD), anger management, chemical and alcohol addiction, attention and focus issues, obsessive compulsive disorders, and Borderline Personality Disorder or traits.
Neurofeedback also can be effective for seizure disorder, headaches, migraines, sleep issues, PMS, chronic high blood pressure, and asthma, Brown said.
"Rather than focusing on diagnosis, neurofeedback addresses the distressing symptoms experienced by the individual, helping the brain soothe and regulate itself," he said. "Clients often report better sleep patterns, more physical and mental calming, and elevated mood."
In neurofeedback, electrodes are placed on specific areas of the scalp depending on a client's symptoms. Certain areas of the brain affect certain behaviors. The parietal lobe (the back of the brain), for instance, controls physical calming, cognitive processing, and attention, and the frontal lobe focuses on mental calming, impulsivity, and panic behaviors, Brown explained.
"If one is suffering mainly from a physical ailment (asthma, sleep issues) we may include both temporal lobes," he said.
"When a client has electrodes attached to the scalp, we have the opportunity to essentially 'tune into' their brainwave activity. This activity (EEG data) is then played back in real time on a computer monitor and the client learns to modify them. We want to promote some frequencies and diminish others. In essence, the client is playing a video game with his or her brain, changing it to a more desired frequency."
Of main concern to the neurofeedback clinician are the symptoms that are being reported and whether the client is getting better or worse.
"Here at OPI and our Roanne Program (for young adults with Borderline Personality Disorder and traits)," notes Brown, "neurofeedback helps participants suffering from symptoms such as irrational fears and beliefs, suicidal ideation, and self-harm. In addition to talk therapy, neurofeedback helps reduce chronic arousal of the nervous system at the sub-cortical level. We have seen it have a positive impact on the well-being of many young adults in our programs."
Brown notes that clients often become very interested in understanding the process of neurofeedback as they become empowered and learn more about how the brain works.
He went on to say that the suffering endured by young adults with mental health issues can be considerable. An intensive, clinically sophisticated, and highly individualized treatment plan with a variety of modalities, including neurofeedback, can positively impact recovery outcomes and a smooth transition into the next stage of development.
Optimum Performance Institute, which specializes in helping young adults overcome failure to launch issues, is located in Woodland Hills, CA, near Los Angeles and is accredited by JCAHO, the national Joint Commission on the Accreditation of Health Care Organizations
Young adults, parents, and professionals interested in learning more about OPI's therapeutic programs for young men and women, including its Roanne Program can go to http://www.optimumperformanceinstitute.com/contact/ or call Shannon Hagen at 888-558-0617.