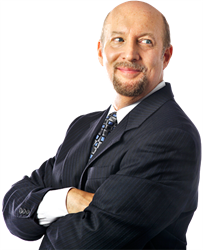 Divorce from a foreign spouse can get more complicated in situations where children are involved, there is no prenuptial agreement, or there are financial issues.
Queens, NY (PRWEB) January 31, 2015
Many people marry spouses that are not U.S. citizens, whether it be for love, or – fraudulently – as a way for a foreign national to gain a green card and permanent U.S. residency. According to an October 17, 2014 article by USA Today, "About 1 million foreign nationals gain legal status each year, and fully one-fourth of those are through marriage to an American citizen or someone who already is a lawful permanent resident, known as a green card holder. Of those, some estimate 5% to 15% may be fraudulent."
Marriages involving a foreign spouse can erode just like marriages between U.S. citizens, but they bring with them a host of issues spouses need to consider. Bruce Feinstein, Esq., a New York divorce lawyer, is bringing a renewed focus to clients who are going through divorce from a foreign spouse, including elaborating on ways spouses can protect themselves and their assets.
One legal form of protection for spouses is to get a prenuptial agreement prior to marriage. This agreement works as a contract between spouses-to-be that describes how assets will be divided in the event of divorce or death. It can prevent one spouse from gaining the majority of the other spouse's property, especially if there is a strong wealth divide between them. While these agreements will not cover all divorce matters between a U.S. sponsor and a foreign spouse, they will help protect a U.S. spouse financially from various liabilities.
One key difference between marriages between U.S. citizens and those involving a U.S. sponsor is time. Marriages that are less than two years old give the foreign spouse conditional permanent residence. This means that the foreign individual can live in the U.S. with his or her spouse on a conditional green card.
Once the marriage hits the two-year mark, officials from the U.S. Citizenship and Immigration Services will review the state of the marriage. If both spouses are still together, the foreign spouse can be granted permanent status. Otherwise, that spouse must leave the country. This two-year grace period can force couples to stay together even if the marriage devolves, but it also has long-term consequences. A U.S. sponsor must sign an affidavit of support, meaning that the sponsor is liable for various types of financial assistance to the foreign spouse, and his or her children. This affidavit is valid for 10 years. "One problem couples have when going through divorce with a foreign spouse is not knowing the full extend of their financial obligations," says Mr. Feinstein. "It's important to review all the legal documentation before beginning a marriage to a foreign resident."
The liabilities in this affidavit can include being responsible for the costs of a foreign national who uses government services like food stamps and nonemergency Medicaid; he or she is not legally eligible for these benefits prior to becoming a U.S. resident, and the cost can fall onto the sponsor.
U.S. spouses faced with this dilemma can contact immigration officials to remove the foreign spouse if there is a valid reason, such as an accusation of a marriage of convenience. But foreign spouses can counter the accusation and maintain their legal status if they prove extreme hardship or confirm the marriage was performed in good faith. "This situation can get complicated when children are involved; not only can it make showing extreme hardship easier, but it can also bring up custody issues if one spouse leaves the country," explains Mr. Feinstein.
Divorcing a foreign spouse in New York can get more emotionally and financially difficult if there are issues of a marriage of convenience, or attempts to benefit from government services prior to citizenship. Having a divorce attorney who is skilled in these issues can help a spouse navigate these issues during the divorce process.
The Law Offices of Bruce Feinstein, Esq. has nearly two decades of experience in divorce law, helping clients and families resolve their issues and move forward with their lives. Visit Feinsteindivorcelaw,com for more information or call (718) 475-6039 to reach the New York office.
###