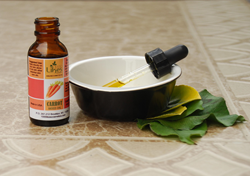 1000Likes Cosmetics is now available from the online retailer Amazon.com, where it has received nothing but 5-star reviews from extremely satisfied customers
New York, NY (PRWEB) January 31, 2015
All oils offered by 1000 Likes cosmetics are cold pressed and 100% natural. 1000 Likes Cosmetics does not use potentially harmful ingredients or fast drying alcohol. Specialists at 1000 Likes Cosmetics believe that all elements that will make skin happy can be found in the fields, gardens and forests.
1000 Likes Cosmetics encourages everyone to try natural oils because smooth, young, blemish free skin is a gift. Here is the list of unique natural oils that are coming up this year: camellia seed oil, cranberry seed oil. 1000 Likes Cosmetics Natural Beauty Oils preserve and replenish the user's skin and leaves it young, fresh and healthy. The oils smooth and tone the skin, repair the damage done by exposure to environmental toxins, impurities and the stressful demands of daily life.
1000 Likes Cosmetics' mission is to promote and distribute affordable, quality beauty and lifestyle products made in the United States.
One product that particularly captured the U.S. market is carrot seed oil by 1000 Likes Cosmetics. Skin care sensation is available in Wholefoods. The natural healing properties of carrot seed oil were discovered thousands of years ago in ancient Greece and India. In fact, the word "carrot" comes from the Greek "caroton". Ancients used this plant abundantly because of its medicinal qualities. In modern times, carrot oil has been rediscovered as a natural beauty aid. The oil is extracted from dried carrot seeds by way of steam extraction, which preserves its essential nutrients. Carrot seed oil is rich in antioxidants, which help to prevent and even repair skin damage from sun, smoke, poor nutrition or a harsh environment. Its nutrients include beta carotene, Vitamins A and E and provitamin A. Carrot seed oil nourishes dry or aging skin, and can even reduce the appearance of fine lines and wrinkles. Carrot seed oil has a natural SPF of from 38 to 40, so it can also serve as a topical sunscreen.
Carrot seed oil from 1000 Likes Cosmetics is now available from the online retailer Amazon.com, where it has received nothing but 5-star reviews from extremely satisfied customers. Users praise its fresh, light smell, its handy compact size, and the fact that it leaves their skin looking and feeling great. Results are evident after just a few days use, and the product is even safe for use on children. Brick-and-mortar natural foods supermarket chain Whole Foods now also carries the 1000 Likes carrot seed oil, a testament to its quality as this item evidently meets exacting standards for all-natural body care products.