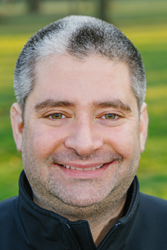 Village Hall has become a do-nothing Country Club .... it's time for new blood to reinvigorate Great Neck Plaza.
Great Neck, New York (PRWEB) January 31, 2015
On March 18, the Village of Great Neck Plaza will hold its first contested election in five years. Attorney Jonathan Stein will challenge two sitting incumbents in an at-large election for Village Trustee.
"Village Hall has become a do-nothing Country Club. In 15 years, not one single sitting Trustee has been elected by the people, each one having been a Mayoral appointee. As a result, over the past 15 years, the Village has fallen into decline. The sitting Board is out of ideas and out of time. It's time for new leadership; it's time for new blood to reinvigorate Great Neck Plaza," stated Stein.
Attorney Stein will be challenging Incumbent Trustees Gerry Schneiderman and Lawrence Katz. Schneiderman stated that he and Katz deserve to be reelected because they have "spent years working on village issues." (Great Neck News, Jan. 23, 2015).
Stein responded,"that's great; now look at the results. Decline. If you enjoy reading "For Rent" signs, vote for them. If you've had enough of their 'work,' vote for me."
"On their watch, and as a result of their 'work,' if you will, Great Neck Plaza has lost landmark-names, anchor businesses, such as Millie's Restaurant, the Gilliar Drug Store, the Old Fredericks, and Florsheim Shoes, and countless other long-time businesses, including a former staple of mine, a lunchtime favorite, Pancho's Mexican Restaurant," said Stein.
Stein's priorities, which can be found at jonathanfortrustee.com/issues, include plans for revitalizing the downtown area, making parking more available while keeping meter fees at their current low rate, getting property taxes under control (including stopping the Board from overriding the NYS Bipartisan Tax Cap signed by Gov. Cuomo), increasing pedestrian safety, mitigating growing strain on the Plaza's emergency services, and restoring and beautifying the "Wingate" section of town.
"Despite the fact that two current Trustees are Wyngate 'natives,' this beautiful section of Great Neck Plaza has been largely neglected by the Plaza Board. I will give Wyngate the attention it deserves, starting with a very simple - yet overlooked - correction... repairing the roads. This action alone - repaving - has made our neighbor, Thomaston, more attractive in both appearance and property values," said Stein.
At 39 years old, Stein would be the youngest Trustee, as no other Trustee is under the age of 50.
"While I intend to represent all the residents of Great Neck Plaza, I believe that I can add a new voice to the Board - a voice for the young families that live here, have special needs, and currently have no representation on the Board whatsoever. As a Dad of three children under the age of six (and two under the age of one!) I understand you."
Attorney Stein has acquired enough signatures to appear on the ballot, but he stated,"I fully expect the incumbents to challenge each and every one in an attempt to win by default. They'd rather keep a challenger off the ballot then actually have to make their case to the people as to why they deserve to be reelected."
The election will be held on March 18.
The Stein Campaign can be contacted at jonathanfortrustee.com