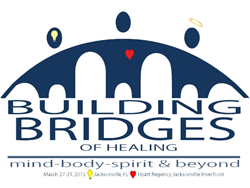 How can we take advantage of the powerful links between mind body and spirit to heal and individual?
Jacksonville, Fla (PRWEB) February 02, 2015
How can we learn to take advantage of the powerful links between mind, body, and spirit to heal an individual? How can we use the new field of epigenetics to create an environment where genes for healing are activated, and passed down to future generations? How can we ally hypnosis with mindful meditation and cognitive behavioral therapy to address medical and psychological disorders that have resisted most standard treatments?
These questions, and much more will be addressed at the American Society of Clinical Hypnosis (ASCH) annual meeting and workshops in Jacksonville, Fla, from March 27- March 31, 2015. Plenary sessions will include: Nurturing Youserlf: Mind-Body & Spirit, by Alice Domar, PhD, Executive Director of the Domar Center for Mind/Body Health and Associate Professor of Obstetrics, Gynocology, and Reproductive Biology at Harvard University Medical School, Mind-Body Healing of Conversion Disorders by Camillo Loriedo, MD, PhD, Professor of Psychiatry and Psychotherapy at the Univeristy of Rome School of Medicine and Dentistry and Immediate Past-President of the International Society of Hypnosis (ISH), Spirtual Elements in Mind-Body Healing, byDabney Ewin, MD, ABMH, Clinical Professor of Surgery and Psychiatry at Tulane University School of Medicine, Developing Hypnotic Minds: Investing in Skils for Psychophysiological Adaptability & Resilience by Laurence Sugarman, MD, ABMH, Research Professor and Director of the Center for Applied Psychophysiology and Self-Regulation at the Institute for Health Sciences and Technology at the Rochester Institute of Technology, and The Healing Ceremonies of Shamans and Survival of the Suggestibles by Stanley Krippner, PhD, Professor of Psychology at Saybrook University, San Francisco.
The American Society of Clinical Hypnosis is the largest U.S. organization for health and mental health care professionals using clinical hypnosis. Founded by Milton H. Erickson, MD in 1957, ASCH promotes greater acceptance of hypnosis as a clinical tool with broad applications. ASCH offers professional hypnosis training workshops, certification, and networking opportunities that can enhance both professional and personal lives. Membership is composed of physicians, psychologists, social workers, nurse practitioners and others who have achieved a masters level training in the health or psychological sciences.
This year's meeting features a special event - The Power of Words: Hypnotic Healing Communication for Health Care Professionals; a one day workshop for licensed health care professionals without a Master's degree on Saturday, March 28, 2015.
Other advanced workshops will focus on using clinical hypnosis in concert with mindfulness meditation, cognitive behavioral therapy, and psychoanalysis, employing hypnosis in the treatment of drug and alcohol addiction, employing hypnosis to treat chronic headache in children, using hypnosis with biofeedback applying hypnotic techniques in couples and family therapy and the relationship of hypnosis to traditional sufi healing.
There will also be basic and intermediate workshops for participants learning to use clinical hypnosis with their clients and patients. A key feature of ASCH meetings and workshops is that participants from both the medical and psychological professions can learn from each other -- a cross pollination not available at most meetings of health professionals.
In addition, the business of the society will be conducted in meetings of its officers and board of governors. The meeting will culminate in its annual dinner and dance. The Jacksonville Riverfront area is a center for film, jazz music and sporting events, all located within walking distance from the Hyatt Regency Jacksonville Riverfront Hotel.
For information and registration, go to the ASCH website.