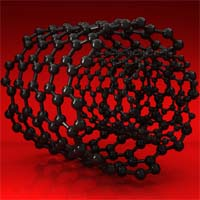 Short-term and sub-chronic exposure studies in rodents have shown consistent adverse health effects such as...mesothelioma.
Raleigh, NC (PRWEB) February 03, 2015
West Virginia researchers say people who work around carbon nanotubes may need the same kinds of mesothelioma protections as people who work around asbestos. Surviving Mesothelioma has just published an article on the study. Click here to read it now.
Carbon nanotubes are tiny man made cylinders of carbon molecules that are used in manufacturing items ranging from baseball bats to electronics and optics. Now, researchers at West Virginia University say inhaling them may present many of the same health risks as inhaling asbestos.
"Short-term and sub-chronic exposure studies in rodents have shown consistent adverse health effects such as pulmonary inflammation, granulomas, fibrosis, genotoxicity and mesothelioma after inhalation or instillation of several types of CNTs," writes Amruta Manke, one of the authors of the study.
Evidence collected by Manke and her colleagues, published in the journal Occupational Medicine and Health Affairs, suggests that the size and shape of carbon nanotubes make them especially toxic to the lungs.
"If, in fact, carbon nanotubes increase the risk of serious health issues like mesothelioma, it is hoped that regulatory agencies would learn the lessons taught by asbestos and implement the necessary protections for workers sooner rather than later," says Alex Strauss, Managing Editor of Surviving Mesothelioma.
To read the findings of the carbon nanotube study including the recommendations of the West Virginia research team, see Occupational Risks of Carbon Nanotubes Include Mesothelioma, now available on the Surviving Mesothelioma website.
Manke, A et al, "Potential Occupational Risks Associated with Pulmonary Toxicity of Carbon Nanotubes", Occupational Medicine and Health Affairs, 2014, http://www.ncbi.nlm.nih.gov/pubmed/25621290
For nearly ten years, Surviving Mesothelioma has brought readers the most important and ground-breaking news on the causes, diagnosis and treatment of mesothelioma. All Surviving Mesothelioma news is gathered and reported directly from the peer-reviewed medical literature. Written for patients and their loved ones, Surviving Mesothelioma news helps families make more informed decisions.