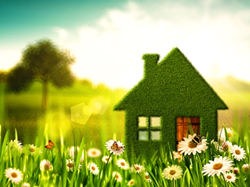 inspect parts of the home that could use more insulation
Chicago, IL (PRWEB) February 02, 2015
As homeowners become more conscious about their home's impact on the environment, there are simple steps they can take to reduce their energy consumption and their utility bills.
The Federal Savings Bank, a Midwest based lender, has compiled a list of easy tips to help enhance a home's energy efficiency.
Improve Insulation
Poor insulation is a major cause of energy waste inside the home, as heating, air conditioning and ventilation systems have to work harder. To increase energy efficiency, inspect parts of the home that could use more insulation, such as the roof or walls, in order to increase heat retention. Choosing insulation items like recycled materials are both eco- and wallet-friendly.
Look For Energy Star Products
The U.S. Environmental Protection Agency heads a program called Energy Star that encourages the use of energy-efficient appliances and technology. When shopping around for new items for around the home, seek out the Energy Star logo, which lets consumers know the product can lower their energy consumption without sacrificing performance.
Measure A Home's Energy Use
The Energy Star program also features a "Home Energy Yardstick" that rates houses on a scale of 1 to 10 to determine how effectively homeowners' properties are using energy. In addition, some homes have smart thermometers that automatically let homeowners know how much energy their home consumes.
With a larger number of Americans pre-approved for a home loan this year, The Federal Savings Bank expects energy savings to be on many buyers list. This is especially true for the younger generation of home buyers who have been eager to stop paying rent, purchase a new home, and continue the costs savings with home improvements.
If one is not approved for a home loan just yet, contact The Federal Savings Bank, a veteran owned bank, to learn more about maintaining a home or applying for a mortgage.