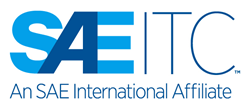 "For decades now, SAE International has been viewed as a leader in the global aerospace standards community." - David L. Schutt, PhD, Chief Executive Officer, SAE International
Warrendale, Pa. (PRWEB) February 02, 2015
SAE International Industry Technologies Consortia (ITC) announces the purchase of ADS aerospace technical standards. ADS is the premier trade organization advancing UK aerospace, defense, security and space industries.
SAE ITC is an affiliate organization of SAE International.
Through the agreement, SAE ITC purchases the rights to more than 450 active and 3,500 historical aerospace technical standards. The standards will be sold individually through SAE International, as well as through resellers.
"For decades now, SAE International has been viewed as a leader in the global aerospace standards community," David L. Schutt, PhD, Chief Executive Officer, SAE International, said. "We are excited about this new opportunity to be involved with technical standards that go back as far as World War I."
The newly acquired standards will be managed through SAE International's London office. Many of the ADS standards are used on Rolls-Royce aircraft engines, as well as Airbus and military aircraft.
The SAE ITC's mission is to build industry infrastructure tailored to the respective technology, market and industry member groups while satisfying time horizons and providing the responsible resources to enable achievement of industry objectives.
SAE International's Aerospace Standards repository includes nearly 8,500 active documents. Its 350 committees comprise 10,000 experts from 56 countries. They represent industry (airframers, suppliers, operators, MROs), regulatory authorities, military agencies, researchers, and consultants.
SAE International is a global association committed to being the ultimate knowledge source for the engineering profession. By uniting over 145,000 engineers and technical experts, we drive knowledge and expertise across a broad spectrum of industries. We act on two priorities: encouraging a lifetime of learning for mobility engineering professionals and setting the standards for industry engineering. We strive for a better world through the work of our philanthropic SAE Foundation, including programs like A World in Motion® and the Collegiate Design Series™.