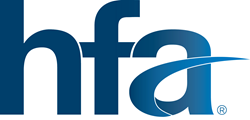 "HFA has worked diligently and quickly to make tracks available to our voting members for GRAMMY consideration," - Neil Portnow, President & CEO of The Recording Academy
New York, NY (PRWEB) February 02, 2015
HFA, the nation's leading provider of rights management services for the music industry, has once again collaborated with The Recording Academy® - internationally known for the GRAMMY Awards® - to license on-demand listening services for its voting members.
For the eighth year in a row, HFA has provided licensing research and clearance services for all the GRAMMY® -nominated tracks posted for member voter consideration. The extremely time-sensitive process of researching more than 13,500 tracks to provide license clearance for 73 diverse GRAMMY categories ranging from pop to world music is made possible by HFA's powerful database, sophisticated industry knowledge and extensive publisher relationships.
"We are once again pleased to support The Recording Academy's GRAMMY voting process and our ability to clear the GRAMMY-nominated tracks in a 2-week period highlights the depth of HFA's resources and knowledge," said Michael Simon, President and CEO of HFA.
"For more than five years now, HFA has worked diligently and quickly to make tracks available to our voting members for GRAMMY consideration," said Neil Portnow, President/CEO of The Recording Academy. "Their staff continues to do a remarkable job in researching and clearing the high volume of licenses required for a project of this magnitude, and their top-notch relationships make them a premier resource for licensing and rights management services."
About HFA
HFA is the nation's leading provider of rights management, licensing and royalty services for the music industry. With over 48,000 music publishing clients, HFA issues the largest number of licenses for the use of music in both physical and digital distribution formats. HFA also serves the D.I.Y. market with Songfile®, the company's fast and easy online licensing tool. Slingshot™, HFA's rights management service offering, includes a suite of information management and technology solutions designed to simplify and facilitate the administration of intellectual property rights. As a technology innovator and industry leader in establishing global data standards, HFA is a founding member of Digital Data Exchange (DDEX) and a five-time InformationWeek Top 500 Relentless Innovator. For more information about HFA, visit harryfox.com and hfaslingshot.com.