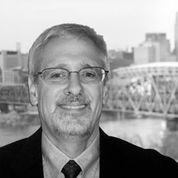 Boston, MA (PRWEB) February 03, 2015
Commonwealth Supply Chain Advisors, a leading supply chain consulting firm, is pleased to announce the addition of John Neblett as the company's Warehouse Management System (WMS) practice leader. His hire represents Commonwealth's strong commitment to further solidifying its position as a pillar of technical competence in distribution center design and performance optimization.
Mr. Neblett has over 30 years of experience helping companies successfully transform their distribution center capabilities with the use and proper deployment of technologies in the warehouse, with a strong focus on WMS. He guides clients through the multi-faceted and rigorous process of defining and documenting their operational requirements in distribution; selecting a WMS that will support their current and future needs; preparing for a systems implementation; and transitioning to a new system.
"A WMS implementation is unique in that the system must model the three-dimensional movement of products," says Ian Hobkirk, Commonwealth's Managing Director. "It is very difficult to find one individual who can translate the mechanics of operational efficiency into a language the IT team can execute against. John is one of those rare professionals who straddles the operations and IT worlds. We are exceptionally lucky to have him leading our WMS practice."
Mr. Neblett's background in project management, industrial engineering, and operational consulting spans a wide range of industries including apparel, automotive, consumer goods, e-commerce, food & beverage, and government. Over his career, he has performed more than 50 warehouse systems implementations and has developed a Project Preparation methodology that has been used successfully by numerous Fortune 500 companies and many of the nation's most well-known brands.
Prior to joining Commonwealth, Mr. Neblett held various roles as a WMS systems user in operations management and as an operations and IT consultant. He is a graduate of Virginia Commonwealth University.
"Over my career, I've worked with many consultants and I've been a consultant," says Mr. Neblett. "I'm particularly excited about joining Commonwealth because of the commitment the company has made to building and maintaining a world-class team of some of the most technically competent professionals I've had the pleasure of working with."
Commonwealth is a leading supply chain consulting firm that helps companies of all sizes structure their geographic supply chain networks, design distribution centers, and select and implement warehouse management systems (WMS). Commonwealth is based in Boston and works with clients across the globe. For more information, visit http://www.commonwealth-sca.com or contact Jennifer Thomas at (617) 948-2153.