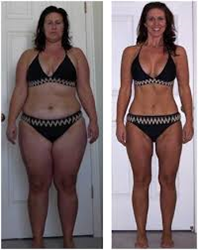 Diet Doc's gluten free diet plans teach dieters why specific foods cause adverse reactions and how to avoid those foods.
Miami, FL (PRWEB) February 03, 2015
Gluten is a protein composite consisting of gliadins and glutenins found primarily in wheat, barley and rye products, such as bread and pasta. People who are sensitive to gluten can suffer numerous side effects, including fatigue, headaches, gas, bloating and diarrhea.
Because Diet Doc's goal is to help people of all shapes, sizes and medical conditions enjoy a life free of the burden of dangerous and embarrassing excess fat, they created specialized diet plans that are compatible with almost any medical condition, including those with gluten allergies. The company found that simply providing their patients with a list of foods to avoid did not benefit their patients and updated their diet plans to include education on how and why to avoid foods that trigger gluten allergies or other untoward food reactions in their body. Diet Doc's specially trained fast weight loss team works closely with each patient to guide them toward natural, safe and rapid weight loss with gluten free diet plans that combine the healthiest principles of popular diets, such as the Atkins Diet and the Paleo Diet with Diet Doc's modern approach.
New patients will complete a health questionnaire and consult online with a Diet Doc physician. This one-on-one personal contact enables the doctor to speak directly with each patient and to review the entire system before recommending the best gluten free diet plan for those patients with gluten allergies. And, because the company has partnered with Telemedicine, patients can consult with their doctor, schedule weekly checkup calls and reorder prescription diet products from the privacy and comfort of their own home, avoiding costly and time consuming visits to doctor offices and weight loss clinics.
Patients are then paired with one of Diet Doc's certified nutritionists who will design gluten free diet plans that are compatible with each patient's personal food preferences and individual nutritional, lifestyle and medical needs. Those who wish to accelerate weight loss may choose to enhance their gluten free diet plans with Diet Doc's prescription hormone treatments, exclusive diet pills, powerful fat burners and appetite suppressants. This powerful combination not only triggers the brain to target, burn and quickly flush stored fat from the system, but also allays the typical dieting side effects, allowing patients to smoothly and comfortably transition into their new slimmer body without loss of energy, between meal hunger or carbohydrate cravings.
Because Diet Doc clients are able to finally realize fast weight loss results without suffering side effects typically associated with following a gluten free diet, more and more dieters are turning to Diet Doc, the nation's leader in safe and fast weight loss programs. The company urges those of any shape or size, and in any part of the country, to call today to schedule a free and confidential consultation with the experts.
About the Company:
Diet Doc Weight Loss is the nation's leader in medical, weight loss offering a full line of prescription medication, doctor, nurse and nutritional coaching support. For over a decade, Diet Doc has produced a sophisticated, doctor designed weight loss program that addresses each individual specific health need to promote fast, safe and long term weight loss.
Diet Doc Contact Information:
Providing care across the USA
Headquarters:
San Diego, CA
(888) 934-4451
Info(at)DietDoc(dot)info
http://www.dietdoc.com
Twitter: https://twitter.com/DietDocMedical
Facebook: DietDocMedicalWeightLoss