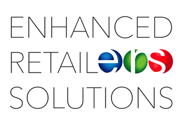 Our new logo reflects how our retail-centric knowledge and approach benefits retailers, suppliers and licensors alike. - Jim Lewis, CEO of Enhanced Retail Solutions
New York, NY (PRWEB) February 03, 2015
Enhanced Retail Solutions (ERS), a top provider of consulting and software solutions to the retail industry and their suppliers for use in analyzing their products' retail sales and trends as well as improving inventory productivity has announced the launch of a new logo.
The new logo signifies the laser focus ERS has on the retail ecosystem, be it for retailers, their suppliers or licensors. While suppliers have been – and continue to be - the base of ERS clients, the company has recently enjoyed great success serving retailers themselves. Duplicating that success is a key goal for 2015.
While there are many consultants and software vendors serving this market, ERS has consistently been told how their solutions are far more actionable and have had far more positive impact on their client's bottom line.
"Our new logo is clean and modern," says Jim Lewis, CEO of Enhanced Retail Solutions, "And most importantly it reflects how our retail-centric knowledge and approach benefits retailers, suppliers and licensors alike."
About Enhanced Retail Solutions LLC:
Enhanced Retail Solutions is a New York based software and consulting firm specializing in Retail Analysis and Demand Planning for the manufacturer, their retail partners and licensors. ERS' state of the art software tools and consulting deliver critical data quickly, easily and cost effectively, adding over one hundred million dollars to their clients' bottom line. ERS' broad customer base includes industry leaders in the electronics, consumer products, apparel, footwear, home textile, toy, home décor, home improvement, housewares, jewelry and food industries. For more information, visit http://www.EnhancedRetailSolutions.com.