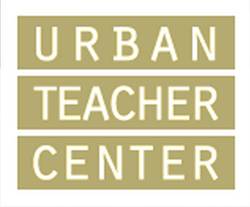 Baltimore, MD (PRWEB) February 02, 2015
A coalition of nine alternative teacher preparation programs including Urban Teacher Center (UTC), Teach For America (TFA), TNTP, Relay Graduate School of Education (Relay GSE), Aspire Public Schools, Match Teacher Residency, Boston Teacher Residency (BTR), Blue Engine and Urban Teacher Residency United (UTRU), released a statement today in support of the proposed regulations of teacher training programs released by the U.S. Department of Education on the last day to submit public comments.
"We know what it takes to produce great teachers—as a coalition we've trained more than 84,500 teacher candidates to date," said Christina Hall, co-founder and chief growth officer of UTC. "But we can't produce great teachers for all students if we don't examine and hold our programs accountable for how successful our graduates are in the classroom."
In their joint statement, the coalition applauds the Department of Education for their efforts to improve the quality of programs across the country through a focus on accountability. The group supports holding their programs accountable through multiple factors, including tying their evaluations to the success of their candidates in the classroom.
"It's critically important that teacher preparation programs do more to ensure we're developing teachers who are successful in the classroom," said Dean Mayme Hostetter of Relay GSE. "We believe that the Department of Education's proposed regulations have the potential to spur meaningful progress in raising teacher quality in our nation—and are thus eager to support their efforts."
Read the full joint statement in more detail here.
About Urban Teacher Center
Urban Teacher Center (UTC) prepares highly effective teachers who significantly accelerate student achievement in the nation's highest-need schools. UTC accomplishes this goal by recruiting outstanding candidates, equipping them with state-of-the-art training, and linking their certification to their students' performance outcomes. UTC is currently serving urban youth in Baltimore City and the District of Columbia and has plans to expand to additional cities in the near future.
About Relay Graduate
Relay Graduate School of Education, founded by three charter management organizations in New York City, measures and holds itself accountable for both program graduate and employer satisfaction, as well as requires that teachers meet high goals for student learning growth before they can complete their degrees. Students of Relay teachers grew 1.3 years in reading performance in one year.