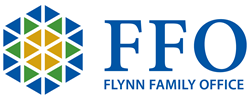 New York, NY (PRWEB) February 02, 2015
FFO (Flynn Family Office) (http://www.ffollc.com), a premier multifamily office and advanced planning specialist firm, today announced the addition of two new Directors in the firm's New York headquarters. Robyn M. Trani, CPA, brings more than 20 years of related experience to FFO, most recently serving as controller for a single-family office. In addition to client services responsibilities, Ms. Trani will work directly with partners and account management teams to streamline existing processes and formalize capabilities as FFO continues to develop and implement innovative family office solutions for ultra-high-net worth communities. Esma Deljanin, Director of Administration, joins FFO as a seasoned human resources and organizational management professional. In her new role, Ms. Deljanin will oversee employee development programs and corporate culture initiatives at the firm.
"The proliferation of the family office space has continued unabated, as persistent demand among ultra-wealthy families encourages new participants. Many find that starting a family office is actually the easy part. Success depends almost entirely on people, processes and protocols. The addition of Robyn and Esma to our team will allow FFO to build on the advantages earned through years of exceptional service and maintain standards for excellence as we grow our business," said Rick Flynn, Managing Partner at FFO.
Founded in June, 2014, FFO launched as one of the largest independent family office service providers in existence. Today, FFO is a fully autonomous multi-family office providing a full spectrum of outsourced family office models, solutions and services to clients including some of the world's wealthiest individuals and families. FFO professionals are experts in their chosen fields, equipped with the skills and knowledge needed to assess client needs, anticipate challenges and recommend solutions. Central to this ability is an established "culture of competitive learning" that challenges employees to perform at their best.
"While Robyn and Esma occupy distinct roles within our firm, there are clear and corresponding mandates. Robyn's expertise will be invaluable in performing ongoing engagement team evaluations, outlining detailed client service plans and developing new client solutions and capabilities. Our standards for service are reinforced by a vibrant workplace where all team members contribute to charting a course for career development. As FFO continues to grow both organically and through strategic acquisition, our focus will be on those firms and candidates that also embrace these values," said Mr. Flynn.
Robyn M. Trani, CPA, is a Director and client service specialist at FFO. Before joining the firm, Ms. Trani was controller for the family office at Ziff Brothers Investments, where she was responsible for all accounting functions, including payables, journal entries, reconciliations, and annual tax basis reporting for all entities. Ms. Trani was formerly an Accounting Manager with Amelia Family Trust Company. Prior to that, Ms. Trani worked in various accounting and management positions for Lucent Technologies and PaineWebber, Inc. after beginning her career as a Supervising Senior Auditor with Deloitte & Touche, LLP.
Ms. Trani earned both her MBA in Finance from Montclair State and Bachelor of Science Degree in Business Administration from Montclair State University. She is a member of the American Institute of Certified Public Accountants, the New Jersey Society of Certified Public Accountants, the Family Office Committee of the New York State Society of Certified Public Accountants, as well as the Financial Executives Networking Group and the Montclair State Alumni Association.
Esma Deljanin, Director of Administration, at FFO oversees the firm's people strategy, including staffing, training and benefits. Prior to joining FFO, Ms. Deljanin was most recently the Director of Personnel for Pretium Partners, LLC, where she worked with C-Level executives to create and implement company-wide programs and initiatives, including development and documentation of employee policies and procedures. Previously, Ms. Deljanin has served as a Tax and Family Office Coordinator at Lindsay Goldberg, worked as a junior accountant with Gould Investors, LP, and was Office Manager for the National Eating Disorder Association.
Ms. Deljanin earned a Bachelor of Business Administration in Marketing and Management from the Zicklin School of Business at Baruch College, CUNY.
ENDS
About FFO:
FFO (http://www.ffollc.com) is a premier multi-family office serving ultra-wealthy individuals, families and their advisors. Our award-winning team of dedicated family office, accounting and advanced planning specialists puts the family in focus to create adaptable and scalable solutions that allow clients to more fully enjoy the benefits of exceptional wealth. FFO family office solutions and services align financial and lifestyle objectives under a unified family wealth strategy, allowing all major decisions to be made with respect to defined family values.
As pioneers of the Outsourced Single-Family Office, Outsourced Multi-family Office, Celebrity Family Office, Virtual Family Office and Outpost Family Office models, the FFO team has been at the forefront of sector innovation for more than a decade. Core capabilities are supported by proprietary systems and technologies and are enhanced by an extensive network of elite service provider relationships. Customized solutions and an unmatched reputation for privacy and discretion allow FFO to partner with dynamic and sophisticated segments of the ultra-wealthy community, including billionaires, entrepreneurs, athletes, artists and entertainers.
Backed by Focus Financial Partners, FFO is fully independent, providing unbiased analysis across disciplines ranging from family office modeling and administration to succession planning. FFO solutions and services are delivered via an open architecture platform to ensure suitability, objectivity and optimization in the allocation of family resources. Comprehensive client solutions facilitate integration of investment management and tax mitigation components, helping ultra-wealthy families to build and protect family fortunes and legacies.
About Focus Financial Partners, LLC
Founded in 2006, Focus Financial Partners, LLC, is the leading international partnership of independent, fiduciary wealth management firms. With more than $325 million in annual run rate revenues, Focus provides unrivaled access to best practices, resources, and continuity planning for its partner firms who serve individuals, families, employers and institutions with wealth management, benefit and investment consulting services. Focus partner firms maintain their entrepreneurial independence, while they benefit from the synergies, scale, economics and best practices of the market leader to achieve their business objectives. Focus was included on Inc. magazine's 5000 ranking of the nation's fastest-growing private companies in 2011, 2010 and 2014. In 2012, Focus was named a Crain's New York Business "Fast 50" growth firm in New York City. For more information about Focus Financial Partners, please visit http://www.focusfinancialpartners.com