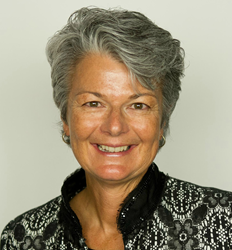 My session will focus on the multiple roles of men and women and the blurring of boundaries between these roles.
Chicago, IL (PRWEB) February 03, 2015
In her presentation 'Gender Convergence, Gender Roles and Gender Stereotypes', at the 11th annual M2W® – Marketing to Women Conference, Jenny Darroch Ph.D., Professor of Marketing at the Peter F. Drucker and Masatoshi Ito Graduate School of Management, and founder of Mollior.com, will identify some of the pitfalls she sees with current attempts to market to women. M2W® to be held April 21 & 22, 2015, Chicago Cultural Center, http://www.m2w.biz, is designed to teach brand marketing and ad execs how to build more business with women who control 85% of all consumer spending.
Dr. Darroch whose latest book is Why Marketing to Women Doesn't Work said, "My overarching message is that if marketers improve the way in which they market to women, then overall marketing practice will improve. My session will focus on the multiple roles of men and women and the blurring of boundaries between these roles. We'll examine the concept of gender convergence. I'll provide recommendations that encourage marketers to consider masculine and feminine behaviors rather than male vs. female as a binary choice."
Dr. Darroch specializes in marketing strategy, in particular, market definition and market segmentation, with a special interest in marketing to women. She is the author of three books including Marketing Through Turbulent Times, Why Marketing to Women Doesn't Work, and over 30 research articles. She holds graduate degrees in marketing, economics, and international business and a Ph.D. in Marketing, Knowledge Management and Innovation (see http://www.JennyDarroch.com).
"I know it's a really unusual topic for a marketing to women conference, "said Nan McCann, M2W® producer. "But, the point is that improving our marketing skills with women is good for everyone, building more business with both genders across every product category. I'm sure Jenny's presentation will draw lots of interest from all the marketers in this audience, including Marti Barletta, who authored the seminal book on the topic, Marketing To Women."
"In addition to Darroch and Barletta, M2W® will include over 30 other speakers teaching brand marketing and ad execs how to improve their marketing and marketing communications with women," McCann added. "Women are today's power consumers. They account for $7 trillion of annual spending in the US, and over $20 trillion globally. More than ever before, here and in markets worldwide, women mean business."
"M2W® is annually attended by Fortune 1000 senior brand marketing executives and their agencies. The audience typically includes companies as diverse as Harley-Davidson, Bayer, Aetna, ESPN, Kraft Foods, Ford, GM, Johnson & Johnson, Kellogg, Diageo, Walgreens, Wells Fargo, NBA, WebMD, Burton, L'Oreal, ConAgra and Whirlpool. They attend," McCann said, "because they recognize the brand-critical importance of engaging women."
For complete conference schedule and information visit: http://www.m2w.biz or call 860.724.2649 x13. M2W® is produced by PME® Enterprises LLC, 912 Silas Deane Highway, Suite 101, Wethersfield, CT 06109. PME® http://www.pme-events.com is a sales and marketing agency with a special emphasis on events.