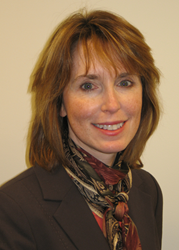 We'll cover when product reviews need disclosures, the potential liability of brands, ad agencies, and public relations firms, the use of social media influencers, and lessons learned from recent FTC investigations and cases
Chicago, IL (PRWEB) February 05, 2015
Mary K. Engle, Associate Director for Advertising Practices, Bureau of Consumer Protection, Federal Trade Commission, will clarify FTC rules of the road for social media marketing to brand marketing and ad agency execs at the 11th annual M2W® – Marketing to Women Conference, http://www.m2w.biz, April 21 & 22, 2015, Chicago Cultural Center. Engle's presentation will include the FTC's Guides for the Use of Endorsements and Testimonials in Advertising, how to make effective disclosures in tweets, blogs, and other short-form advertisements (.Com Disclosures).
Engle explained, "We'll cover when product reviews need disclosures, the potential liability of brands, ad agencies, and public relations firms, the use of social media influencers, and lessons learned from recent FTC investigations and cases." Engle directs the FTC's Division of Advertising Practices. The Division is responsible for regulating national advertising matters, including claims about food, over-the-counter drugs, dietary supplements, alcohol, tobacco, and Internet services.
"In this age of rapidly emerging and evolving channels of communication, it's a challenge for marketers to keep up with current requirements and appropriately gauge boundaries," according to Nan McCann, M2W® producer. "With new media, it seems that changes occur constantly. This increases the legal and regulatory complexity especially for marketers who seek to reach female consumers through these popular digital and social platforms. Mary Engle's session comes at the perfect time for all of us!"
"Along with all the marketers in our audience charged with building business, I welcome the information Mary will be sharing in her presentation which is titled, Digital Do's and Don'ts: How to Avoid FTC Scrutiny of Your Social Media Marketing," McCann said.
"M2W® will also include over 30 other speakers teaching brand marketing execs and their agencies how to improve their marketing and marketing communications to women," McCann added. "Women are today's power consumers. They account for $7 trillion of annual spending in the US, and over $20 trillion globally. More than ever before, here and in markets worldwide, women mean business."
"M2W® is annually attended by Fortune 1000 senior brand marketing executives and their agencies. The audience typically includes companies as diverse as Harley-Davidson, Bayer, Aetna, ESPN, Kraft Foods, Ford, GM, Johnson & Johnson, Kellogg, Diageo, Walgreens, Wells Fargo, NBA, WebMD, Burton, L'Oreal, ConAgra and Whirlpool. They attend," McCann said, "because they recognize the brand-critical importance of engaging women."
For complete conference schedule and information visit: http://www.m2w.biz or call 860.724.2649 x13. M2W® is produced by PME® Enterprises LLC, 912 Silas Deane Highway, Suite 101, Wethersfield, CT 06109. PME® http://www.pme-events.com is a sales and marketing agency with a special emphasis on events.