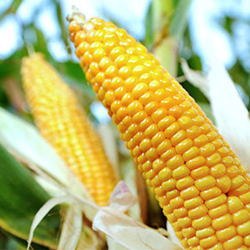 Wright & Schulte LLC is offering free legal consultations to corn growers, harvesters and sellers who were financially harmed by Syngenta's actions. Call 1-800-399-0795 or visit www.yourlegalhelp.com
Columbus, OH (PRWEB) February 03, 2015
Wright & Schulte LLC has launched a new Syngenta lawsuit information page in response to the growing litigation surrounding Syngenta, Inc.'s handling of its Viptera and Duracade GMO (genetically modified) corn seed products. Court documents filed in the U.S. District Court, District of Kansas indicate that hundreds of U.S. farmers have filed Syngenta lawsuits to recoup financial losses allegedly stemming from China's rejection of U.S. corn shipments tainted with the Viptera trait, which Syngenta marketed prior to its approval in China. Syngenta lawsuit plaintiffs further allege that the company is now marketing Duracade, another GMO corn seed product that has not yet been approved in China. They assert that Duracade will also contaminate the U.S. corn supply, resulting in further Chinese rejections. (In Re: Syngenta AG MIR 162 Corn Litigation – MDL No. 2591)
The firm is speaking with non-sygneta corn farmers from around the country who have suffered financial difficulties due to China's rejection of U.S. corn shipments tainted with Viptera and the actions of Syngenta. To speak with one of the firms experienced attorneys for a free case evaluation call 1-800-399-0795 or visit http://www.yourlegalhelp.com for all the news on Syngenta corn lawsuits involving U.S. corn farmers.
Syngenta Lawsuit Allegations
China is one of the most important markets for U.S. corn crops. In November 2013, U.S. imports to that country came to a virtual halt after Chinese regulators began refusing corn shipments tainted with the Viptera trait, which was not approved for sale in China until December 2014. As a result, China rejected more than 1.2 million tons of U.S. crops due to co-mingling of the unapproved variety.
(in.reuters.com/article/2014/12/18/corn-china-approvals-idINL1N0U225D20141218, Reuters, December 18, 2014)
Wright and Schulte LLC indicates through court documents that more than 200 Syngenta lawsuit are now pending in the U.S. District Court, District of Kansas, where all federally-filed claims alleging economic damages due to Syngenta's handling of GMO varieties have been consolidated for coordinated pretrial proceedings. According to Wright & Schulte LLC, this litigation is not about GMO corn, and these lawsuits are not being filed on behalf of farmers who grew Viptera and Duracade seed. Any farmer in the U.S. who grew commercial grade hybrid corn from 2011 through 2014 – regardless of the variety – is eligible to file a claim in this proceeding.
Syngenta lawsuits claim that U.S. corn growers were not warned that Viptera hadn't yet been approved in China. At the same time, Syngenta's advertising for the GMO variety allegedly promised farmers they could "Plant with Confidence," and minimized China's importance to U.S. corn industry. Plaintiffs further allege that once Viptera was on the market, the seed was planted next to fields that contained other corn varieties, and mixed with other commercial corn varieties at grain elevators, terminal grain facilities, and even ships that carried corn exports to other countries. As a result, it wasn't long before Viptera had contaminated the entire U.S. corn supply.
Syngenta lawsuits assert that China's rejections have caused U.S. corn exports to drop 85%. The volatility in the worldwide corn market that allegedly resulted from those rejects has likely cost farmers in this country more than $1 billion.
U.S. growers of commercial -grade hybrid corn must act now if they wish to obtain compensation for the economic damages allegedly caused by Syngenta's actions. For more information on filing a Syngenta lawsuit, or to arrange for a free legal consultation, please contact Wright & Schulte LLC today by visiting yourlegalhelp.com.
About Wright & Schulte LLC
Wright & Schulte LLC, an experienced personal injury firm, is dedicated to the belief that America's legal system should work for the people. Every day, the attorneys of Wright & Schulte LLC stand up for the rights of people who have been injured or wronged and fight tirelessly to ensure that even the world's most powerful corporations take responsibility for their actions. If you're looking for a law firm that will guarantee the aggressive and personal representation you deserve, please do not hesitate to contact Wright & Schulte LLC today. Free Syngenta lawsuit case evaluations are available through yourlegalhelp.com or by calling 1-800-399-0795.
Contact:
Wright & Schulte LLC
812 East National Road
Vandalia, Ohio 45377
1-800-399-0795
http://www.yourlegalhelp.com