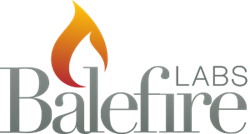 Now, anyone can access all of our more than 3,500 reviews of educational apps by simply registering for a free account.
Tyngsboro, MA (PRWEB) February 03, 2015
Balefire Labs, Inc (http://www.BalefireLabs.com) -- provider of online, preK-12, educational app reviews for teachers and parents-- announced today that its online service is now free to all users.
"We know that money is tight for teachers. So in an effort to help more teachers and parents have access to great information about apps, we have discontinued paid subscriptions to our service." said Karen L. Mahon, Ed.D., President and Founder of Balefire Labs. "Now, anyone can access all of our more than 3,500 reviews of educational apps by simply registering, without charge, for an account. We hope that, in this way, we can better support teachers, parents and the app developers who are creating high quality educational apps."
Existing Balefire Labs users will continue using their current accounts going forward. Expired accounts have been reactivated and owners of those accounts can use their original usernames and passwords to access them.
Since its inception in 2013, Balefire Labs has acquired a reputation for conducting the most rigorous evaluations of educational app quality in the market today. Last year, Balefire Labs was name the Best New EdTech Product or Service of 2014 by EdTech Digest. A minimum of 100 new reviews are added to the site each month.
In order to cover expenses, Balefire Labs will be adding advertising to its website in the coming months. When that happens, guidelines for advertising will be published on the website. "We want our advertising guidelines to be understood by our users, so all information will be publicly available on our site," says Mahon. "Our business has been built on transparency and clarity and our approach to advertising will be no different."
In addition to its educational app review service, Balefire Labs will continue to offer paid services to developers, including detailed pre- and in-market app evaluations, competitive analysis services, and instructional design consulting. App reviews for the site will continue to be conducted free of charge, though expedited publication will be available for a nominal fee.
"We hope all of our users will feel good about these changes we've made," adds Mahon. "Our goal has always been to help as many teachers, parents and kids as we can. We hope that our current and new users will embrace this change enthusiastically. And help us spread the word!"
To sign up for a new FREE account on Balefire Labs, click here.
Existing users should review recent changes made to the Balefire Labs Terms of Use and Privacy Policy.