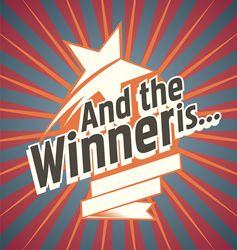 Winning the Infusionsoft ICON "Best in Class" award for Direct Sales will help Kooler Ice gain great exposure.
(PRWEB) March 24, 2015
GetUWired is proud to announce that one of its clients, Kooler Ice, has been awarded the "Best in Class" award for Direct Sales in the Infusionsoft Small Business ICON 2015 competition.
As an Infusionsoft ICON 2015 winner, Kooler Ice will:

Be featured in the Infusionsoft Small Business ICON playbook and various other marketing materials (translation: great free press)
Get 2 complimentary tickets to ICON 2015 with a VIP upgrade
Receive a $1,000 prize
Be provided a "Best in Class" badge to use on the company website and marketing materials
Who is Kooler Ice?
Kooler Ice manufactures standalone ice and water vending machines. The factory employs 40 people in the small town of Byron, Ga., which is home to less than 5,000 residents. Kooler Ice machines are unique in that they make and automatically bag ice on demand, providing fresh-tasting ice that isn't frozen into hard-to-deal-with clumps like traditional ice bins.
Since implementing Infusionsoft, Kooler leads have increased 100%
Kooler Ice implemented Infusionsoft in July 2014, and since then, leads have increased 100%. Sales are up nearly $1 million since last year, as well.
In addition to the hard-data results Infusionsoft has provided, this powerful marketing automation platform offers some great advantages to Kooler Ice that can't necessarily be measured in dollars.
"What we all like about the platform is that it is very easy to learn, easy to understand, and an excellent tool to keep our salespeople in contact with their leads by setting appointments, reminders, etc. The system is very flexible, providing the user the ability to customize certain fields to design the program to their specific sales funnel or process," said Kooler Ice Vice President and co-owner Jeff Dyson.
Dyson also commented that Infusionsoft has helped his quality of life as a business owner.
"The Infusionsoft platform allows me to have confidence in our sales process because I can track and manage our leads in a meaningful way. Infusionsoft gives me the ability to focus on other areas – thus improving the whole company!" said Dyson.
What is Infusionsoft ICON 2015?
Infusionsoft ICON brings together passionate entrepreneurs and industry experts from all over the globe for three days of networking, inspiration and education. ICON is one of the largest gatherings of small business owners in the world, expected to attract more than 4,000 visitors this year.
This year's ICON will be held March 31 to April 2 at the Phoenix Convention Center in downtown Phoenix, Ariz.
Want to be the next Infusionsoft ICON?
GetUWired can help. For more information, visit http://www.GetUWired.com or call 877-236-9094 today.