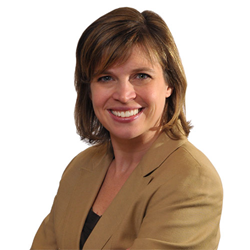 Before embarking on any CRM initiative, develop a customer journey map to learn what customers are thinking, feeling and doing.
Rochester, New York (PRWEB) February 04, 2015
Financial institutions seeking ways to more accurately predict customer behavior and attitudes should begin by mapping their customers' experiences first, says Jill Hewitt, customer experience designer at Catalyst, a customer-focused marketing agency based in Rochester, New York.
Hewitt, who has taught usability research techniques at Rochester Institute of Technology and holds a master's degree in human factors engineering, says that developing a customer experience map, or customer journey map, is an excellent first step toward improving customers' overall experience and satisfaction.
"By cataloging key customer touch points, and talking to customers about their experiences during those key touch points, it's possible to create a map that provides a concise picture of what customers are thinking, feeling and doing," Hewitt says. "The map not only identifies gaps in customers' experiences, it also delivers an actionable framework to improve them."
Hewitt adds that another advantage of customer experience mapping is that the customer research and analysis can be completed fairly quickly, thus providing a road map for future communications and strategy development.
"Although marketers recognize the need to adopt an omnichannel strategy, many still struggle to consistently connect with customers across all available outlets," Hewitt says. "Many organizations are still structured to focus on individual channels, touch points, technologies, or product features, rather than the overall brand.
"A customer experience map bridges this gap and examines how customers interact with the brand during each stage of the customer life cycle," she says. "We're finding that financial institutions, retailers and business-to-business marketers particularly benefit from the mapping initiative."
Hewitt recently presented her findings at the CRM Evolution Conference in New York City, culminating in a report titled "Journey to a Customer Experience Map." The report details the steps involved in creating a customer experience map and includes specific examples, graphs and illustrations.
For a complimentary copy of Journey to a Customer Experience Map, visit the Catalyst website and download the report here: http://catalystinc.com/web-mobile/journey-customer-experience-map/?t=white-paper
About Catalyst
Catalyst (http://www.catalystinc.com) is a marketing agency that helps clients develop more profitable customer relationships. We take the guesswork out of marketing decisions by combining our intellectual curiosity and inquisitiveness with hard-core analytics and measurement.
We call it Science + Soul.
It's a powerful combination that improves our clients' marketing, because it yields deeper insights that anticipate customers' needs better.
Headquartered in Rochester, NY, our clients include AAA, AMC Theatres, American Family Insurance, Bell and Howell, First Niagara Financial Group, Jab Broadband, Kodak Alaris, Heraeus Kulzer, Synchrony Financial, TTI Floor Care North America, Valvoline, and Xeikon, among others.