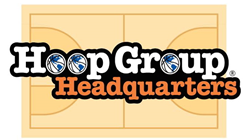 Neptune,NJ (PRWEB) February 04, 2015
The worldwide leader of advanced basketball instruction, Hoop Group, announces that it will be holding a "Hoop Fest" on President's Day, as well as the entire week before (February 9-13). This is a holiday that children will have off from school and will have the chance to come and participate in this event in the New Jersey area. Many schools also have winter break around this time, which is why the Hoop Fest has been extended a whole week prior to President's Day. Hoop Fests are a one-day clinic that can assist basketball players in getting an extra work out in on a day that they have off. While it is basketball season for most players, the Hoop Group gives them the opportunity to perfect their craft with an added work out.
"Holiday Hoop Fests are designed for the players who love being in the gym. With a day off from school, Hoop Fests provide you with a day for fun and instruction. You can never play too much basketball," says Ellonya "Tiny" Green, former Division 1 coach and now Director of Hoop Group Headquarters Instruction,
Hoop Group has operated for more than 50 years, providing summer basketball camps, 1 and 2 day clinics, tournaments, holiday hoops fests, and weekly basketball instruction for children in the New Jersey area. Kids can also look forward to weekly instruction programs, such as their Core Skills or Dead Eye Shooting
Children of all ages can register for this event, which will run from 9:00 am to 2:00 pm at Hoop Group Headquarters, located on 1930 Heck Avenue in Neptune, NJ. The clinic will be held from 9am to 2 pm.
For more information regarding this event, or to register, please contact Eric Kessler at Kesser(at)hoopgroup(dot)com, or visit: http://hoopgroup.com/shop/index.php?cPath=65_157&&page=2
About Hoop Group
Hoop Group is the worldwide leader in basketball instruction, offering premier basketball camps since the summer of 1963. Having touched the lives of over one million young men and women, Hoop Group has evolved from simply offering summer basketball camps, to hosting tournaments and competitions, skills camps, and basketball facilities to the basketball community.