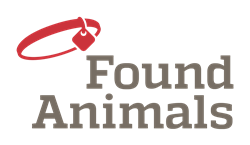 Los Angeles, CA (PRWEB) February 03, 2015
Gary Michelson Found Animals (http://www.FoundAnimals.org), an innovative non-profit working to find the big ideas that reduce euthanasia in shelters, is reminding people that February is not all about lovers with several initiatives supporting National Spay/Neuter Month. The Foundation has committed $18 Million since 2005 to programs that make pet sterilization affordable and accessible in an effort to stem the flood of companion animals that overwhelm animal shelter resources.
A core goal of Gary Michelson Found Animals is to ensure that no pet is born unwanted, and through its Michelson Prize and Grants program, the non-profit offers a $25 million prize and up to $50 million in grant funding to encourage researchers to develop a non-surgical sterilant technology for dogs and cats. To date, $15 million in funding has been committed to researchers at top institutions worldwide including Harvard, Berkeley, and Cornell.
Since a non-surgical sterilant technology is not yet available, Gary Michelson Found Animals is driving awareness of the importance of spay/neuter services during February with a clever "50 Shades of Spay" social media contest. Five winning organizations will receive grant funding to help better serve their communities with more life-saving spay/neuter services. Response to the initiative has been overwhelmingly enthusiastic with over 50 groups nationwide entering within 72 hours of its launch.
"Spay/neuter may not be considered a sexy issue, but it is vitally important to reducing intake and increasing live release rates for animal shelters nationwide," said Aimee Gilbreath, Gary Michelson Found Animals Executive Director. "That is why we use out-of-the-box ideas and put both our money and our messaging to work to avoid unwanted litters of dogs and cats."
In Los Angeles, Gary Michelson Found Animals has provided $3 million in grant funding since 2008, including $1 million in 2014 alone, to support local non-profit organizations providing spay/neuter services. Grantee organizations served over 50,000 animals in 2014, enough pets to fill all of the seats in Dodger Stadium. To help Southern California residents find low cost and free spay/neuter in their area, Found Animals has also created an online zip code look-up tool that features more than 25 clinics with affordable services.
To cap National Spay/Neuter month, Gary Michelson Found Animals will be part of a special event at Los Angeles City Hall (200 North Spring Street, Los Angeles, CA 90012) on February 24, 2015 that will bring together city officials as well as leaders in animal welfare to honor World Spay Day. Found Animals grantee Spay4LA will be unveiling its second mobile clinic, a state of the art hospital on wheels that will allow the organization to serve thousands more pets in areas that desperately need access to affordable spay/neuter services.
For more information about Gary Michelson Found Animals, spay/neuter services, or the #50ShadesofSpay campaign, please visit FoundAnimals.org.
About Gary Michelson Found Animals
The Gary Michelson Found Animals Foundation, funded by Dr. Gary Michelson and his wife Alya Michelson, is a Los Angeles based non-profit organization that works to achieve one goal: find the big ideas that help reduce the number of pets euthanized in shelters each year. Led by business and medical professionals, we develop innovative solutions that address the underlying causes of shelter euthanasia. Programs address pet adoption, low-cost spay neuter services, pet microchipping and registration, and sterilization research. By offering a wealth of educational resources to pet owners and animal care professionals, Found Animals advances the health and safety of animals everywhere. Watch this Found Animals Video to learn more about how our programs help pets and people.
# # #