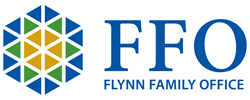 "The family office sector has exploded in recent years as ultra-wealthy families have embraced models that bridge financial and lifestyle objectives. As more and more providers test the waters, however, overall standards for quality can be diluted."
New York, NY (PRWEB) February 04, 2015
FFO (Flynn Family Office) (http://www.ffollc.com), today announced that partner Evan Jehle will be a featured speaker at the "PAM Breakfast Briefing" on on February 12th, 2015, at 8:30 AM at The Lambs Club at 132 West 44th Street in New York City. The "The Potentials and Pitfalls of Outsourcing Family Office Functions," session is hosted by Private Asset Management and will showcase the insights of a panel of family office sector authorities representing decades of related sector experience. Experts will address an audience of private bankers, money managers, hedge-fund managers and investment advisors on an event agenda that includes:

08:30 Breakfast & networking
09:10 Introduction by Stephanie Bartup, editor, PAM magazine
09:15 Panel debate: The Potential and Pitfalls of Outsourcing Family Office Functions
10:00 Questions
10:15 Summary
"The family office sector has exploded in recent years as ultra-wealthy families have embraced models that bridge financial and lifestyle objectives. As more and more providers test the waters, however, overall standards for quality can be diluted. Many family offices have found that outsourcing select functions to qualified providers can enhance both client service capabilities and profitability," said Mr. Jehle. "As a leader in the wealth management space, Private Asset Management has created a forum for industry participants and observers to learn more about the protocols, processes and approaches that will separate the elite from the ordinary."
The Breakfast is the latest in a series of monthly gatherings meant to educate and foster a sense of community among financial professionals serving high net-worth clients. The session is free to attend for all PAM members and trial-subscribers. To register for a trial subscription, please contact Mario Valdez at m.valdez(AT)pageantmedia.com who will assist.
ENDS
About FFO:
FFO (http://www.ffollc.com) is a premier multi-family office serving ultra-wealthy individuals, families and their advisors. Our award-winning team of dedicated family office, accounting and advanced planning specialists puts the family in focus to create adaptable and scalable solutions that allow clients to more fully enjoy the benefits of exceptional wealth. FFO family office solutions and services align financial and lifestyle objectives under a unified family wealth strategy, allowing all major decisions to be made with respect to defined family values.
As pioneers of the Outsourced Single-Family Office, Outsourced Multi-family Office, Celebrity Family Office, Virtual Family Office and Outpost Family Office models, the FFO team has been at the forefront of sector innovation for more than a decade. Core capabilities are supported by proprietary systems and technologies and are enhanced by an extensive network of elite service provider relationships. Customized solutions and an unmatched reputation for privacy and discretion allow FFO to partner with dynamic and sophisticated segments of the ultra-wealthy community, including billionaires, entrepreneurs, athletes, artists and entertainers.
Backed by Focus Financial Partners, FFO is fully independent, providing unbiased analysis across disciplines ranging from family office modeling and administration to succession planning. FFO solutions and services are delivered via an open architecture platform to ensure suitability, objectivity and optimization in the allocation of family resources. Comprehensive client solutions facilitate integration of investment management and tax mitigation components, helping ultra-wealthy families to build and protect family fortunes and legacies.
About Focus Financial Partners, LLC
Founded in 2006, Focus Financial Partners, LLC, is the leading international partnership of independent, fiduciary wealth management firms. With more than $325 million in annual run rate revenues, Focus provides unrivaled access to best practices, resources, and continuity planning for its partner firms who serve individuals, families, employers and institutions with wealth management, benefit and investment consulting services. Focus partner firms maintain their entrepreneurial independence, while they benefit from the synergies, scale, economics and best practices of the market leader to achieve their business objectives. Focus was included on Inc. magazine's 5000 ranking of the nation's fastest-growing private companies in 2011, 2010 and 2014. In 2012, Focus was named a Crain's New York Business "Fast 50" growth firm in New York City. For more information about Focus Financial Partners, please visit http://www.focusfinancialpartners.com
About Private Asset Management
Private Asset Management (PAM) is the industry publication that exclusively covers the wealth management and family office industry – brings to readers actionable information regarding best business practices, investment management and trust services. PAM incorporates breaking industry news, people moves, in-depth trend articles and profiles on top multi and single-family offices and wealth management firms. In conjunction with PAM's monthly breakfast briefings, the magazine advises, educates and fosters a sense of community and peer-to-peer networking opportunities. PAM's readership includes family offices, private bankers, money managers, high-net-worth units, hedge fund managers, consultants, concierge firms, lawyers and accountants. PAM is published by Pageant Media, a leading provider of business information and insight.