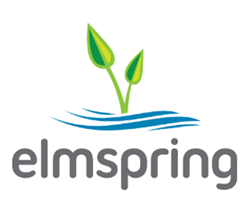 HerbFront is exactly the tool to pave the way for responsible investors and business owners to be part of an important change in American history
Chicago, IL (PRWEB) February 03, 2015
Among the five selected participants of session 2.0 of the elmspring accelerator, none have raised as many eyebrows as Chicago-based HerbFront. Co-founded by Alan O'Connell and Matt Chapdelaine, HerbFront intends to be the "Zillow of the cannabis industry."
But HerbFront is no joke. Cannabis is now legal for recreational and/or medical use in 25 states and growing, with dispensaries forming the cornerstone of a multi-billion dollar industry. However, business owners are on shifting sands with legal, regulatory and zoning issues.
Says Matt Chapdelaine, HerbFront's head of business development, "Real estate is one of the most expensive parts of the business, and there are no resources at this point to help businesses understand what zoning laws are in any municipality." Dispensary owners must navigate local laws about proximity to schools and similar issues only addressed by HerbFront's database. Chapdelaine continues, "There isn't anything out there truly like HerbFront—we're the first ones. We combine commercial real estate technology, zoning and mapping tools, and the first database geared toward the expanding, legalized and regulated cannabis industry."
Elmspring, fast becoming one of Chicago's premier tech accelerators and a national leader in real estate technology, will put HerbFront and other startups on the fast track to success. The elmspring accelerator is a three-month program that takes startups from concept to commercialization, with seed capital, working space and the help of a growing network of leaders, mentors and professional services.
Elmspring CEO Thomas Bretz says, "When I first heard about HerbFront, I must admit it sounded peculiar. But reading their business plan, seeing the technology and getting to know Alan and Matt makes me a believer. In the cannabis industry, there is a great deal of confusion about how to start a business, specifically because of real estate issues. HerbFront is exactly the tool to pave the way for responsible investors and business owners to be part of an important change in American history."
Bretz is confident investors will share his enthusiasm when HerbFront and the other participants—CondoGrade, which helps investors assess the financial health of condo associations; PeerRealty, a crowd funding platform for middle market real estate investors; Megalytics, a one-stop shop for business and financial risk evaluation, and; Camp Native, a national platform for finding and booking the perfect campsite—bring their ideas to the investor community on the next elmspring Pitch Night.
For more information on the elmspring accelerator, contact: info(at)elmspringchicago(dot)com