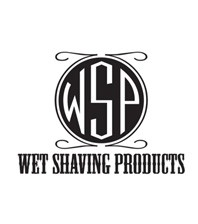 Every Wet Shaving Products purchase on Luxury Barber's website will come with free shipping until the end of the month.
Hallandale Beach, Florida (PRWEB) February 03, 2015
A new month means new promotions when it comes to shopping online at LuxuryBarber.com. This month, the online destination of fine men's grooming products has announced Wet Shaving Products as brand of the month for February. Every Wet Shaving Products purchase on Luxury Barber's website will come with free shipping until the end of the month.
A man named Lee is the mastermind behind Wet Shaving Products, who founded the company on the notion that shaving should be an experience, not an annoyance. The self-proclaimed "shaveaholic" carefully researches the needs that his customers have and works diligently to satisfy them in any way he can. Lee works directly with badger hair suppliers, allowing him to give you products that are effective and affordable. All Wet Shaving Products are made in Phoenix, Arizona by Lee's hand selected team. Together, the team works diligently to perfect the products before shipping them out. From choosing the handles to selecting the badger hair, it is all done right here in the USA.
Luxury Barber carries four WSP shaving brushes that are sure to enhance anyone's shaving routine. The Large "Stubby" High Mountain White Shaving Brush brings shaving to a whole new level with up to 50% more hair than its competitors. For a thick, rich lather, this is the brush to use. The Premium Black Pure Badger Shaving Brush is the ideal brush for the beginning shaver who is seeking an exfoliating shave brush that is soft and strong. The ergonomic wood handle gives you a firm grip for even application.
The Monarch Ivory High Mountain White Shaving Brush is made with the finest silvertip badger hair, which is easy on the skin while providing a generous lather. The handcrafted handle made of faux ivory fleck acrylic resin rods is made to fit perfectly in your hand. The Prince High Density Premium Silvertip Badger Shaving Brush is built up of the finest high-density silvertip badger hair that is set in a black resin handle. This brush is ideal for the man who enjoys a shaving experience that will last.
For over a decade, Wet Shaving Products has been committed to bringing shaving lovers high quality brushes that enhance their everyday morning routine. For more information, visit http://www.luxurybarber.com/brands/wsp.
About Luxury Barber:
Luxury Barber is the ultimate online destination for the finest men's grooming and anti-aging products on the market. Luxury Barber believes that being a gentleman and maintaining a well-groomed appearance is not just important- it's necessary. Luxury Barber offers a wide selection of men's hygiene and grooming products for shaving, hair, face, body, and anti-aging. In addition to having their own premium private label of men's products, Luxury Barber work meticulously to handpick the brands featured on Luxury Barber to give its customers the ultimate shopping experience.