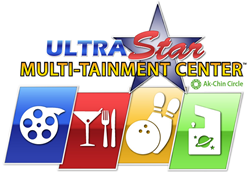 I have always admired Adam's work ethic and am proud of the humble but strong presence Adam has with his main focus always being on the goals and vision of the team
Phoenix, AZ (PRWEB) February 03, 2015
UltraStar Cinemas announced on January 23, 2015 the promotion of its Vice President and General Manager to Chief Operating Officer in an expanded position while remaining in charge of the UltraStar Multi-tainment Center at Ak-Chin Circle.
Adam Saks, a resident of Chandler, AZ is an active participant in several community organizations. He is an active board member for First Things First, a non-profit dedicated to childhood development and leadership. Saks also sits on the leadership council with Playworks Arizona, an organization focusing on childhood development of social skills and anti-bullying. He is a graduate of the Chandler Police Citizens Academy, and most recently was named Vice Chairman of the Maricopa Chamber of Commerce in January.
Saks, a former Director of Food and Beverage at Valley View Casino and Hotel and Vice President of the San Diego Chapter of the California Restaurant Association, was hired in 2012 as General Manager and Vice President to oversee the building and management of a new entertainment concept in the Ak-Chin Community at the UltraStar Multi-tainment Center. After a vastly successful grand opening on November 15, 2012, Saks played a key role in growing the new brand which includes entertainment and dining components for all ages. The center is 165,000 square feet of entertainment and dining offering a gourmet and casual restaurants, bowling, laser tag, arcades, sports lounge, and state-of-the-art theaters. UltraStar can also host group and corporate events.
"I am thrilled and excited to take on the leadership role for our company," stated Adam Saks, COO of UltraStar Multi-tainment Centers. "UltraStar Cinemas, with our foundation in film, is now expanding our horizons and looking for new challenges. We need a structure and direction that will support the new normal Multi-tainment." Saks continues, "I am looking forward to focusing our efforts on the business at Ak Chin and how we develop the Multi-tainment brand. We have tremendously talented teams throughout Arizona and California and now in collaboration with our corporate office we will be able to innovate, adapt and excite audiences, diners and gamers wherever we find them".
"I have always admired Adam's work ethic and am proud of the humble but strong presence Adam has with his main focus always being on the goals and vision of the team," stated Alan Grossberg, CEO of UltraStar Cinemas. "Bringing the sum of his 30 years in hospitality to bear in the creation of Multi-tainment, Adam takes great pride in building an amazing team, capitalizing on their strengths and uplifting those around him.
"Moving forward we know that Multi-tainment is going to be the new gold standard in Entertainment, as we stand on the edge and do what we do best, creating unique and memorable guest experiences".
About UltraStar Multi-tainment Center at Ak-Chin Circle:
The UltraStar Multi-tainment Center at Ak-Chin Circle, an enterprise of the Ak-Chin Community, is operated by California-based UltraStar Cinemas. UltraStar Cinemas is recognized for pioneering the digital age of cinema. They are the first theater group in the world to be fully equipped with Pure Digital Cinema® powered by DLP Cinema® technology in all of their locations. The UltraStar Multi-tainment Center at Ak-Chin Circle features "One stop, non-stop entertainment." Guests experience adventure, competition, entertainment and relaxation all conveniently located under one roof. The Multi-tainment Center features state-of-the-art digital theaters, bowling, dining, sports lounge, live entertainment, laser tag and arcade gaming as well as corporate and private event facilities. It is located at 16000 Maricopa Rd., Maricopa, AZ. http://www.ultrastarakchin.com
About Ak-Chin Indian Community:
The Ak-Chin Indian Community is nestled into the Santa Cruz Valley of Southern Arizona. The Community lies 58 miles south of Phoenix in the northwestern part of Pinal County. Ak-Chin is an O'odham word translated to mean "mouth of the wash" or "place where the wash loses itself in the sand or ground." Ak-Chin has an enrollment of more than 1,004 tribal members and a land base of just over 22,000 acres. The Ak-Chin Indian Community has a variety of business enterprises including Harrah's Ak-Chin Casino, Ak-Chin Southern Dunes Golf Club, UltraStar Multi-tainment Center at Ak-Chin Circle and Santa Cruz Commerce Center. For more information, visit http://www.ak-chin.nsn.us.
XXX
Media contact:
Christine Holtz
Phoenix Marketing Associates
602-282-0202