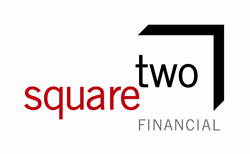 SquareTwo Financial's network of partners is integral to the execution of our new business model as we meet the demands of a changing business and regulatory environment. - Paul A. Larkins, SquareTwo Financial president and CEO
Denver, CO. (PRWEB) February 03, 2015
SquareTwo Financial, a leader in the $100 billion asset recovery and management industry, kicked off 2015 by hosting its Partner Summit in Scottsdale, Arizona. More than 100 people attended this year's event, which brought together partners and company executives for educational sessions and strategic planning in compliance, technology and customer experience.
The two-day summit provided direction to attendees on initiatives addressing the changing regulatory and business environment. These initiatives focused on operating capabilities combined with the Fair Square Promise, the company's commitment to treat all customers with fairness and respect. In addition, attendees learned about the evolution of the company's business model including Fresh View Solutions consumer collections, which meets unique and wide-ranging bank and regulatory requirements.
"SquareTwo Financial's network of partners is integral to the execution of our new business model as we meet the demands of a changing business and regulatory environment," said Paul A. Larkins, president and CEO of SquareTwo Financial. "Our partners are positioned to benefit from this business evolution because it ensures we can fully meet the needs and requirements of banks, regulatory agencies and our customers."
The conference included sessions that reviewed 2014 and looked ahead to 2015 with a focus on "taking charge of change."
"Through our new Fresh View Solutions company-owned call centers, we are now structured to satisfy a wide array of needs for any bank in North America," Larkins said. "In addition, our Closed Loop Network allows us to focus on asset management and recovery with the knowledge we are providing a uniform customer experience, utilizing unmatched technology, and offering a consistent approach to delivering the Fair Square Promise."
About SquareTwo Financial
SquareTwo Financial is a leader in the $100 billion asset recovery and management industry. Through its award-winning technology, industry-leading security and compliance practices, SquareTwo Financial creates a more effective way for companies and consumers to resolve their debt commitments. Lenders in the Fortune 1000 trust SquareTwo Financial to manage their debt portfolios. In all of its recovery efforts, SquareTwo Financial is committed to delivering the FAIR SQUARE PROMISE, the company's pledge to treat each Customer with fairness and respect. SquareTwo Financial is based in Denver, Colo. Visit http://www.squaretwofinancial.com for more information.