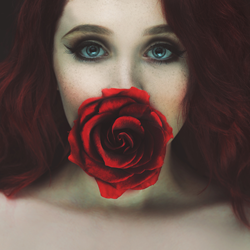 New York, NY (PRWEB) February 03, 2015
Northern Irish singer-songwriter Janet Devlin first caught the public's attention with her unique and enchanting vocals on Series 8 of The UK X Factor in 2011. Since her X-Factor debut, Janet's fan base has grown to over 350,000 active fans on social media who call themselves The Devlinators. Janet will be introducing herself to North America with her debut album "Running With Scissors," which will be available in North America on February 10th, 2015 via OK!Good Records.
In honor of Janet Devlin's upcoming release of her debut album "Running With Scissors," Janet will be doing an exclusive performance for her fans worldwide on Stageit February 4th at 6:55pm (EST). Stageit is a web-based platform that allows musical artists to perform live via webcam. Artists choose when they want to perform, how long, and how much they want to charge. Artists can receive instant feedback from their fans in real time. Fans are encouraged to ask questions, request songs, and chat with other fans during the show. Janet Devlin is no stranger to Stageit performances, having done many performances using this platform previously, and encourages fans to be interactive during the show.
In order to watch Janet's exclusive Stageit performance, visit Stageit.com to purchase a ticket. Unlike typical ticket prices, Stageit allows viewers to simply pay what they can. There is also an option to "hitch a ride," which gives fans the opportunity to purchase a ticket for another fan who cannot afford a ticket. Tickets have been selling quickly, and are likely to sell out before the show. To purchase tickets and for more information, visit: http://www.stageit.com/janetdevlin
Janet will be performing songs off of her debut album, "Running With Scissors," which will be available to purchase February 10th via OK!Good Records. "Running With Scissors" will be available for purchase in record stores, on Amazon, iTunes and it will also be available for streaming on Spotify. OK!Good Records is now taking pre-orders of "Running With Scissors," which include exclusive Janet Devlin merchandise only available on the OK!Good Records web-store.
Track Listing:
1. Creatures Of The Night
2. House Of Cards
3. Hide & Seek (feat. Newton Faulkner)
4. Lifeboat
5. Things We Lost In The Fire
6. Wonderful
7. Delicate
8. Friday I'm In Love (The Cure cover)
9. When You Were Mine
10. Whisky Lullabies
For more information about Janet Devlin visit: JanetDevlin.com
Be sure to stay connected with Janet on Twitter, Instagram, Facebook, and YouTube.
About OK!Good Records:
OK!Good Records is a genre independent record label established in 2010 to distribute, market, and promote artists and music that defy boundaries, reject limitations, and transcend the ordinary. They champion and celebrate independent music, thought, art, expression, and enterprise. http://www.okgoodrecords.com