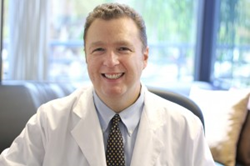 It is increasingly obvious that nanotechnology is the future of ophthalmology.
Carlsbad, CA (PRWEB) February 03, 2015
As one of the highest-tech fields in medicine, the field of ophthalmology is poised to see significant technological breakthroughs in the coming year that have the potential to overhaul treatment for everything from presbyopia to age-related macular degeneration (AMD). Because the eyes are some of the smallest and most delicate parts of the human body—and the least forgiving in terms of imperfect healing—anything that enhances fine control and miniaturization generally reaches eye care experts first.
At Carlsbad Eye Care, ophthalmologist Dr. Michael Tracy specializes in treatment of eye diseases and refractive surgery. As 2015 begins, Dr. Tracy is excited to provide patients with information about the newest and most innovative techniques and technology in the field of ophthalmology.
Currently under review for FDA approval, the KAMRA corneal inlay is one of the most promising eye care devices. The KAMRA inlay is a small corneal implant designed on the principles of photography to help patients suffering from presbyopia, the age-related condition that makes it difficult for many adults to focus on objects at close range.
"One of the most challenging things to treat with current techniques is presbyopia. This is the condition in which people over the age of 40 can see normally at a distance but need reading glasses for smaller print," said Dr. Tracy. "A very promising new technology called the KAMRA corneal inlay is on the verge of receiving FDA approval and, if it is as good as early tests seem to indicate, may make presbyopia easier to fix in 2015 and beyond."
Macular degeneration, an age-related ocular condition with very little treatment options, is also set to benefit from burgeoning technology in the coming year. And ocular implants for the treatment of diabetic macular edema are currently pending FDA approval and could become available as early as this year.
"It is increasingly obvious that nanotechnology is the future of ophthalmology," said Dr. Tracy. "A Swiss firm is developing microscopic surgical robots that can swim around inside the eye repairing delicate structures. These robots are controlled from the outside, similar to drones. While such technology may not become available in the United States in 2015, they will likely become available in the near future, as scientists continue to research possibilities in nanotechnology in the coming years."
Dr. Michael Tracy is a board-certified ophthalmologist in Carlsbad, CA. He completed his residency training in ophthalmology at the Scheie Eye Institute at the University of Pennsylvania and his fellowship in Corneal and Refractive Surgery at the Bascom Palmer Eye Institute. Dr. Tracy specializes in LASIK and PRK surgery at his private practice at Carlsbad Eye Care.
To contact Carlsbad Eye Care, please visit http://carlsbad-eye-care.com/ or call (760) 603-9910.