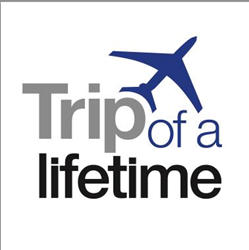 I never imagined encountering this great journey with so many adventures.
New York, NY (PRWEB) February 09, 2015
Trip of a Lifetime (TOAL) is a registered 501©3 organization known by many in the Tri-State area for providing high school students with the opportunity to go on once in a lifetime travel experiences. Since its inception in 2007, Trip of a Lifetime has sent almost 50 students on unique journeys enabling these students to grow and develop into community leaders and unlock their true potential. As Trip of a Lifetime has grown, the organization has maintained its mission to use travel as a medium to develop young leaders and provide educational experiences to a growing number of students.
Trip of a Lifetime's 2015 application deadline is March 1st. This opportunity is open to all high school students who demonstrate a passion for travel and commitment to becoming a difference maker in their community. Trip of a Lifetime looks for more than just grades, as a student's involvement in their community and other activities are of equal importance. The application process consists of a student form, a parent form, a recommendation letter, and a school transcript. Trip of a Lifetime's application process exists in order to ensure the students selected are truly committed to developing as an individual and as a leader.
Trip of a Lifetime's unique methodology by which it cultivates learning and leadership provides students with an unparalleled experience. After experiencing their trip, students remain part of the Trip of a Lifetime community and maintain their involvement with the organization, often serving as advisers or interns. Many of those who have participated have walked away from the experience having gained perspective and inspiration. These students have gone on to attend top universities, launch major school-wide initiatives, and find unique ways to help spur growth in their communities. As Trip of a Lifetime alum Bria Taylor said, "I never imagined encountering this great journey with so many adventures."
If Trip of a Lifetime is of interest, visit http://www.projecttoal.org to view the application and apply by March 1st.