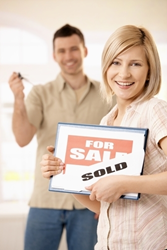 The latest reading increased 11.7 percent from December 2013
Chicago, IL (PRWEB) February 03, 2015
The Federal Savings Bank, a large Midwest mortgage provider, was pleased to see that pending home sales in December 2014 significantly increased year over year despite decreasing from the previous month, according to the National Association of Realtors. Pending home sales dropped 3.7 percent from November 2014 to reach an index score of 100.7. However, the latest reading increased 11.7 percent from December 2013 - the fourth straight month of year-over-year increases and the highest gain from the previous year since June 2013.
NAR attributed the decline in all four regional markets to lower inventory and a slight price increase. Like the overall Pending Home Sales Index indicated, all regional markets that experienced month-over-month declines still had higher December 2014 sales compared to the previous year.
Realtors, builders confident despite slight drop
Although pending home sales declined in the last month, sales of new single-family houses rose 11.6 percent in the same month, according to the U.S. Census Bureau and the Department of Housing and Urban Development.
With NAR forecasting a growing economy, more confidence in the market could encourage more first-time home buyers to enter the sector, increasing sales in 2015. NAR predicted total existing-home sales in 2015 will surpass 2014 numbers by 6.6 percent to reach 5.26 million.
"More jobs, increasing consumer confidence, less expensive mortgage insurance and new low down payment programs coming into the marketplace will likely lead to more demand from first-time buyers," NAR Chief Economist Lawrence Yun said in a statement.
In addition to Realtors staying confident in the housing market, builders believe their revenues could rise from higher levels of buyer traffic, CNBC reported.
"We are optimistic heading into 2015 as buyer sentiment began improving in late November, supporting stronger traffic and signup levels throughout December and into January," said PulteGroup President and CEO Richard J. Dugas, Jr., according to CNBC.
First-time home buyers should contact the Federal Savings Bank, a veteran owned bank, to learn more about applying for a mortgage.