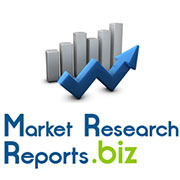 Albany, NY (PRWEB) February 03, 2015
Micro electromechanical system is the technology of extremely small devices. Also referred as MEMS, this technology is called Micro-machinery in Japan and Micro System Technology (MST) in Europe. MEMS includes both mechanical and electrical components on a single chip. Hence, it enables the controlling capabilities of micro-actuators and micro-sensors of smart products having the computational abilities of microelectronics and perception.
View Full Report at http://www.marketresearchreports.biz/analysis/242105
The demand for MEMS in China has increased at a faster speed in the past decade. In the coming decade, both production and demand are expected to continue to grow. The economy of China maintains the development at a higher pace, which has been spurred on by the recurring growth of industrial output, customer consumption, import and export, and capital investment for over two decades.
This research report evaluates economic trends in the China MEMS market, industry development, investment environment in the MEMS market, capacity of the MEMS industry, demand and supply in the MEMS market, marketing channels in MEMS, industry structure, and key industry players in the MEMS market. Historical data of the MEMS industry for the year 2004, 2009, and 2014 and long-term predictions from 2019 to 2024 are offered in this market study.
Download Detail Report With Complete TOC at http://www.marketresearchreports.biz/sample/sample/242105
Updated government rules and regulations applied in the MEMS market, industry data, and market information have been accessed by doing primary and secondary research in China. Data were collected from Chinese government publications, Chinese newspapers and magazines, industry associations in China, industry bureaus of the local government, publications in the MEMS industry, and the in-house databases.
The research report is prepared through extensive study of the MEMS market in China and provides crucial data and analyses. Experts of the MEMS industry, university professors, and producers in China were interviewed for this report. This report analyzes the market based on its economic models and applies the quantitative methods for projecting the market demand and industry trends.
Today, China has the biggest MEMS market in the world. It has a number of rapidly growing markets for MEMS, which hold immense potential for growth as far as imports and business ventures are concerned. The MEMS commoditization is leading to the utilization of MEMS on a broader range in the consumer electronics and automotive industries. Oil production and exploration, health and climate monitoring, and smart highway infrastructure are the main sectors driving the growth of the MEMS market in China.
Explore All Asia Market Information & Development Company Market Research Reports at http://www.marketresearchreports.biz/publisher/74
This research report is especially beneficial for players who want to expand businesses or sell products in China, as the report provides the insights and projections into the MEMS market in China, which will prove to be of great value for market players, consultants, and stakeholders.
About MarketResearchReports.biz
Marketresearchreports.biz is the most comprehensive collection of market research reports, supporting clients' market intelligence needs with over 100,000 market research reports, company profiles, data books, and regional market profits in its repository. We also offer consulting support for custom market research needs.
Our document database is updated by the hour, which means that our customers always have access to fresh data spanning over 300 industries. From Fortune 500 companies to SMEs, Marketresearchreports.biz has built a veritable reputation for fulfilling the most exacting market research needs.
Contact:
Atil Chaudhari
State Tower,
90 State Street,
Suite 700,
Albany NY - 12207
United States
USA - Canada Toll Free: 866-552-3453
Email: sales(at)marketresearchreports(dot)biz
Website: http://www.marketresearchreports.biz/