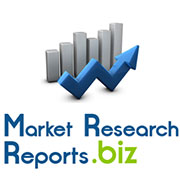 Albany, NY (PRWEB) February 03, 2015
The report on the interventional cardiology market gives an assessment of the overall market, its segments, and various subsegments. The research report also provides a growth map for these subsegments within various geographies and identifies the drivers and inhibitors impacting each of them.
View Full Report at http://www.marketresearchreports.biz/analysis/86360
Analysts have estimated that the global interventional cardiology market will reach US$22.2 billion by 2016, expanding at a compound annual growth rate (CAGR) of 9.2% during the forecast period of 2012 to 2018. The primary growth drivers for the global interventional cardiology market are radical and innovative ideas and constant change in technology that is changing the face of the healthcare industry. As technologies emerge to support the ever-growing pressure on the cardiovascular industry, it is further driving the global interventional cardiology segment. Additionally, with companies invest heavily in research and development to improve their existing line of products, the face of global interventional cardiology market is truly undergoing an impressive change.
On the basis of geography, the global interventional cardiology market is divided into North America, Europe, Asia Pacific, and Rest of the World (RoW). Out of these regions, North America holds the largest market share at 35.8%, while Europe follows next with 28.8%. As of 2015, Asia-Pacific is indicated to be the fastest growing interventional cardiology market with a value of US$4.7 billion, and is expected to grow further at a CAGR of 11.6%.
Download Detail Report With Complete TOC at http://www.marketresearchreports.biz/sample/sample/86360
The global interventional cardiology market is also divided on the basis of devices and technology. The devices segment of the global interventional cardiology market includes coronary stents, bare metal stents (BMS), drug-eluting stents (DES), absorbable stents or biodegradable metallic stents, anti-restenosis devices, cardiac catheters, percutaneous transluminal coronary angioplasty (PTCA) or coronary guidewires, arteriotomy closure devices, and introducer sheaths. Analysts predict that the coronary stents segment will take up 47.1% of the market share in 2015, giving the remainder to PTCA/coronary guidewires, cardiac catheters, and others.
In terms of technology, the global interventional cardiology market is fragmented into optical coherence tomography (OCT) and fractional flow reserve (FFR). In terms of procedures, PCI or percutaneous coronary intervention will reach a value of US$4.8 billion by 2016.
Explore All Cardiovascular Market Research Reports at http://www.marketresearchreports.biz/tag/Cardiovascular
The report focuses on the advancements in technology and research, financial outlook of key market players, emerging market trends, key growth drivers for the global interventional cardiology market, investment strategies of important enterprises, regulatory framework of several countries impacting the growth, demand factors according to regions, and market demand as per segments. The objective of the analysis is to provide the reader with clear information to make informed decisions about investments or otherwise.
About MarketResearchReports.biz:
Marketresearchreports.biz is the most comprehensive collection of market research reports, supporting clients' market intelligence needs with over 100,000 market research reports, company profiles, data books, and regional market profits in its repository. We also offer consulting support for custom market research needs.
Our document database is updated by the hour, which means that our customers always have access to fresh data spanning over 300 industries. From Fortune 500 companies to SMEs, Marketresearchreports.biz has built a veritable reputation for fulfilling the most exacting market research needs.
Contact:
Atil Chuadhari
State Tower
90 State Street,
Suite 700, Albany
NY 12207, United States
Toll Free: 866-997-4948
Email: sales@marketresearchreports.biz