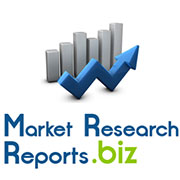 Albany, NY (PRWEB) February 03, 2015
The report offers a comprehensive overview of the mobile phone insurance market and gives an insightful opinion about its growth in the next five years.
The ubiquitous prevalence of high-end goods, automobiles, consumer electronics, and other such collectibles has made the need for insurance an imperative one. Insurance for expensive items such as mobile phones helps in covering accidental damage, unauthorized calls in case of theft, and loss of valuable content on the phones. As modern mobiles phones are more than just communication devices, it is of utmost importance to safeguard them with a good mobile phone insurance policy.
View Full Report at http://www.marketresearchreports.biz/analysis/237296
The growing trend of safeguarding these gadgets has led most wireless carriers, insurance companies, device makers, banks, and retailers to offer various types of insurance plans to the customer. These plans may include protection against loss, damage, theft, malfunction, or all of these, depending on the premium of the mobile phone insurance scheme. Some mobile phone insurance schemes also provide additional services such as data backup facility, which allows a safe backup of the data in the phone in cloud or other such services.
It is estimated that the global mobile phone insurance market will reach a valuation of US$31 billion by the end of 2015. According to analysts, the mobile phone insurance market is further expected to reach US$48 billion by 2020, growing at a CAGR of 10% in the coming five years.
Download Detail Report With Complete TOC at http://www.marketresearchreports.biz/sample/sample/237296
The mobile phone insurance market indicates two crucial opportunities for growth. The first one is for wireless service providers to offer lucrative insurance schemes with recovery and protection, and integrated technical support. The second opportunity for mobile phone insurance market is the keen interest of OEMs in making alliances with local insurance companies. Both these opportunities will help boost sales in the mobile phone insurance market and encourage consumers to buy better insurance policies for their valuable gadgets.
The "Mobile Phone Insurance Ecosystem: 2015 – 2020 - Opportunities, Challenges, Strategies & Forecasts" report offers an insight into the vast world of mobile phone insurance ecosystem. It sheds light on the drivers, opportunities, challenges, and value chain analysis of the industry. With tools such as Porter's five forces analysis and SWOT analysis the report charts a roadmap for some of the key players in the mobile phone insurance ecosystem. With Porter's five forces analysis, it identifies the threat from new entrants, bargaining power of the buyers, bargaining power of the suppliers, threat from substitute products, and intensity of competitive rivalry. SWOT analysis offers a scope to understand the strengths, weaknesses, opportunities, and threats of various market players.
About MarketResearchReports.biz:
Marketresearchreports.biz ( http://www.marketresearchreports.biz/ ) is the most comprehensive collection of market research reports, supporting clients' market intelligence needs with over 100,000 market research reports, company profiles, data books, and regional market profits in its repository. We also offer consulting support for custom market research needs.
Our document database is updated by the hour, which means that our customers always have access to fresh data spanning over 300 industries. From Fortune 500 companies to SMEs, Marketresearchreports.biz has built a veritable reputation for fulfilling the most exacting market research needs.
Contact:
Atil Chaudhari
State Tower
90 State Street,
Suite 700, Albany
NY 12207, United States
Toll Free: 866-997-4948
Email: sales@marketresearchreports.biz