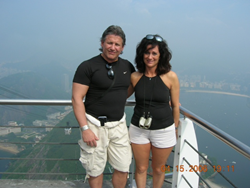 Diet Doc combines their prescription diet pills with tailored meal plans that combat dieting side effects and generate safe and rapid weight loss
Miami, FL (PRWEB) February 04, 2015
In a February 1 article, published by MST Life, some websites have recently come under scrutiny for the sale of allegedly ineffective and unsafe diet pills that are being offered without a valid doctor prescription. http://manilastandardtoday.com/2015/02/01/scam-alert-miracle-weight-loss-pills/ And, while the internet can be an invaluable tool for many, it has also broadened the weight loss market for companies who tout diet products that may be less than effective. Because the FDA simply does not have the time or resources to investigate and manage the legitimacy of all internet diet product sources, many unsuspecting consumers have fallen prey to products that are ineffective and unsafe. Many online diet pill advertisements entice consumers with promises of weight loss without exercise and without actual dieting. These online diet pills can usually be purchased from a number of sources without physician approval and without a valid doctor prescription. And, because many online diet pills are manufactured in countries outside of the U.S., the ingredients are unknown and may contain potentially dangerous substances that can result in severe health compromise.
For this reason, consumers are urged to take extreme caution when ordering diet products online. Some online diet pills may even generate quick fat loss results, but these diet pills typically serve general dieting needs without taking the patient's personal health history, current medical conditions or prescribed medications into account. Because of this, dieters often see a return of the weight and may experience other dangerous side effects or contraindications with doctor prescribed drugs. Diet Doc developed their weight loss programs and exclusive diet pills with this principle in mind and have been successful in helping people throughout the country lose dangerous and embarrassing excess fat safely and rapidly.
Because Diet Doc's diet plans are designed to address many causes of weight gain, they developed many different diet pills and weight loss supplements that are geared toward various issues. And, while patients will often combine several treatments, most patients will be prescribed hormone diet treatments that naturally target and burn excess stored body fat from the hard to reach areas, such as the belly, hips, thighs and buttocks. Prescription diet pills, appetite suppressants and powerful fat burners may also be combined with meal and snack plans that are personally tailored to fit the individual needs of each patient, enabling the patient to focus completely on their weight loss goals without between meal hunger, food cravings or loss of energy.
Unlike other hormone diet plans, Diet Doc has earned its reputation by providing only the highest quality hormone diet treatments and prescription diet pills available on today's market. Their powerful diet products are available to qualified patients by prescription only and subsequent to a satisfactory online consultation with one of Diet Doc's highly trained weight loss physicians. And, to further ensure patient safety, all prescription products are manufactured in fully licensed, FDA approved, U.S. based pharmacies. With each shipment, patients will find a Certificate of Analysis, performed by a third party laboratory, detailing the quality and quantity of all active ingredients.
Decades of scientific research, coupled with the knowledge and dedication of Diet Doc's team of doctors, nurses and nutritionists have enabled the company to help patients nationwide improve their health with comprehensive, easy to follow medical weight loss programs. Providing a level of service unparalleled by the competition, the company has become the nation's leader in medical weight loss and encourages those who are struggling to lose that final 10-20 pounds to those who must lose 100 pounds or more to schedule a free and confidential consultation today.
About the Company:
Diet Doc Weight Loss is the nation's leader in medical, weight loss offering a full line of prescription medication, doctor, nurse and nutritional coaching support. For over a decade, Diet Doc has produced a sophisticated, doctor designed weight loss program that addresses each individual specific health need to promote fast, safe and long term weight loss.
Diet Doc Contact Information:
Providing care across the USA
Headquarters:
San Diego, CA
(888) 934-4451
Info(at)DietDoc(dot)info
http://www.dietdoc.com
Twitter: https://twitter.com/DietDocMedical
Facebook: DietDocMedicalWeightLoss