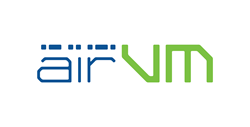 AirVM's AirSembly for vCloud Air will give our MSP partners an easy way to take advantage of the opportunity
San Francisco, CA (PRWEB) February 03, 2015
AirVM, a global cloud enablement software company, today announced at VMware's Partner Exchange 2015 the latest version of its AirSembly portal, AirSembly for vCloud® Air™. With this announcement, AirVM will provide VMware vCloud Air Network Managed Service Providers (MSPs) a turnkey portal they can quickly adapt to their own businesses and immediately begin reselling VMware's leading cloud service, vCloud Air. By doing so, AirVM is offering its managed service provider customers months of development while simultaneously giving access to completely new revenue streams.
"vCloud Air represents an incredible opportunity for managed service providers," said Geoff Waters, vice president of service provider channel, Cloud Services Business Unit, VMware. "With its support for multi-tier channels and white-label branding, AirVM's AirSembly for vCloud Air will give our MSP partners an easy way to take advantage of this opportunity."
AirSembly is an award-winning cloud marketplace portal purpose-built for VMware that makes it incredibly simple for service providers and software companies to sell, provision, manage, and bill for cloud services, through any type of distribution model. AirSembly has a storefront for creating, white-label customizing, and quoting cloud services; provisioning and management tools for cloud services automation, tracking & reporting; and automated billing and invoicing for each level in the sales channel, for all types of cloud services. Already available for vCloud Director 5.6, vCloud Networking and Security, and vCenter, AirVM is extending AirSembly to enable its customers to deliver the capabilities of vCloud Air.
"Since AirVM's inception in 2008, we have worked with VMware," says Joshua Vautour, CEO of AirVM. "With today's announcement, VMware vCloud Air Network Service Providers can now easily augment their offerings with the addition of vCloud Air."
AirSembly for vCloud Air will be available in the first half of 2015. VMware vCloud Air Network service providers interested in learning more about AirSembly integration can contact AirVM, or see us live in booth #538 at the VMware Partner Exchange 2015, taking place in Moscone West in San Francisco, February 3-5, 2015. AirVM will also be hosting its own breakout session at the conference. Entitled "AirVM Cloud Marketplace Accelerates Sales for vCloud Air Network Service Providers, " this session (formal listing RSL4552-SPO) is scheduled for Wednesday, Feb 4 from 11:30-12:30.
About AirVM
AirVM is the world's leading cloud enablement software company. We build software that makes it incredibly simple for our solution providers, software companies and multi-tier channels to sell, brand, customize, manage and bill for their cloud services. Our company leads the global industry as the only cloud platform capable of supporting all aspects of cloud business sold through traditional multi-tier distribution as well as direct to end customer models. Thousands of service providers, resellers and customers have processed millions of transactions through the AirVM platform. AirVM is a privately held company based in Ottawa, Ontario, Canada. For more information, please visit http://www.airvm.com and follow us @AirVM.
AirVM, Inc. Media Contact:
Jay Nichols
Director of Communications
(408) 772-1551
jnichols(at)airvm(dot)com