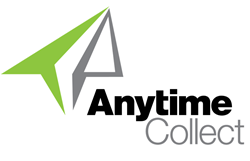 This webinar is the perfect resource for companies looking for a way to enhance the limited A/R functionality in their QuickBooks system, improve their collections process, and start getting paid faster without having to hire additional employees
Chardon, Ohio (PRWEB) February 03, 2015
Today, e2b teknologies, a cloud business software company in Northeast Ohio, announced the availability of a new on-demand webinar, "Accounts Receivable for QuickBooks: Best Practices and a New App to Help You Get Paid A LOT Faster." The webinar shares best practices to help companies improve overall accounts receivable performance with a specific focus on the new version of its popular accounts receivable management software, Anytime Collect, designed exclusively for Intuit QuickBooks customers.
Anytime Collect for QuickBooks is an enterprise-class accounts receivable management solution designed to help QuickBooks users improve invoice management and collection by organizing and automating the entire process. The on-demand webinar highlights the major features in the app including automated email reminders, customized email templates, customized collection letters, prioritized task lists, cash flow forecasting, business intelligence, and much more. Anytime Collect accounts receivable for QuickBooks is based on the same software used in much larger businesses, but it's simplified for smaller companies so they too can harness the power of an enterprise-class system without breaking the bank, explained James Mallory, presenter of the webinar and Marketing Director of e2b teknologies:
"We developed the QuickBooks version of Anytime Collect because we believe that smaller enterprises should not be stuck with small business software," said Mallory. "There are other solutions available that are similar to Anytime Collect for QuickBooks in some respects, but there really wasn't anything available that provided smaller enterprises with the powerful features, customization capabilities, and scalability they require at an affordable price. With the best practices shared in the presentation and the tour of Anytime Collect for QuickBooks, this webinar is the perfect resource for companies looking for a way to enhance the limited A/R functionality in their QuickBooks system, improve their collections process, and start getting paid faster without having to hire additional employees."
Watch this webinar to learn how Anytime Collect for QuickBooks helps users:

Better forecast cash and improve cash flow.
Increase cash flow while decreasing expenses.
Automate customer email communications.
Prioritize activities so you always know who to call, when, and why.
Document what you've done for measurable results.
Get paid an average of 9 days faster.
Integrate enterprise-class A/R software with your QuickBooks Online or Desktop account.
And much more.
Anytime Collect for QuickBooks is now available as a QuickBooks App from Intuit's Apps.com solution marketplace. QuickBooks users can visit the Anytime Collect App page to sign-up for a complimentary trial of the software.
About Anytime Collect
Anytime Collect, published by e2b teknologies (e2btek.com) , is a leading cloud-based accounts receivables management system integrated to leading ERP accounting systems including Intuit QuickBooks, Epicor, Sage ERP, Microsoft Dynamics, and others. Anytime Collect is designed specifically for businesses selling to other businesses on credit terms as opposed to other software designed for credit agencies or business to consumer credit and collections.