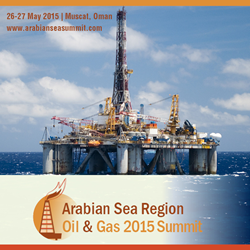 It's an IRN Summit!
London, UK (PRWEB UK) 3 February 2015
The Arabian Peninsula has vast reserves of oil and natural gas, and with generous terms for developing fields that have been given by the Governments, the Arabian Sea is an attractive new exploration frontier. Recent discoveries in the region have also boosted the interest of international investors.
As a new addition to the company's oil and gas portfolio, the Summit will facilitate discussions on exclusive information investors should know about their business in Oman, Somalia, Yemen, Pakistan, India, Sri Lanka, and Iran.
A distinguished panel of Speakers consisting of Government Officials and Senior Executives from oil companies will present on:

Arabian Sea as the future hydrocarbon epicentre for the Middle East
Somalia; unexplored hydrocarbons and government incentives for further exploration
India; oil and gas market, offshore fields in the Arabian Sea geology and discoveries
Sri Lanka; ultra-deep blocks
Oman; undiscovered resources, offshore fields, natural gas exploration potential, EOR, HSE
Pakistan; downstream sector, E&P, legal framework
Yemen; oil and gas E&P activities and challenges, latest discoveries and fiscal regime
Iran; natural gas E&P, development of Kish Island, pipelines, government incentives
More information about the Summit can be found on http://www.arabianseasummit.com and about the organisers, IRN, at http://www.irn-international.com. IRN offers daily updates about the project in their Linkedin Group - The Oil & Gas Network and their Twitter account - @IRN_OilandGas.