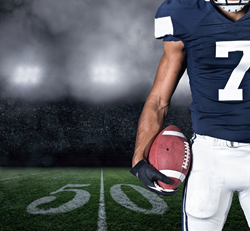 Seeing how big names triumphed and failed with their Super Bowl 2015 commercials can help small business marketing do better without spending a fortune.
(PRWEB) February 03, 2015
GetUWired, an Internet marketing firm specializing in small businesses, has just released an educational blog titled "Small Business Marketing Lessons from Super Bowl 2015 (that don't cost $9 million to learn)." The blog discusses "hits" and "misses" from the Super Bowl 2015 commercials and points out valuable small business marketing lessons to be learned from these big-name advertisements. The blog can be seen here.
Hit: Dove Men+Care -- "Real Strength"
This commercial hits the mark by appealing to just about anyone on Earth but still invoking a personalized response from each viewer. By latching on to a universally held belief that good fathers care, Dove Men+Care created an ad that was memorable and motivating.
Lesson learned: Inspiring a personal response/story/emotion within the viewer is a powerful tool to connect with the audience.
Miss: Nissan -- "With Dad"
This ad was a miss because of convoluted messaging. The child in the ad is seen growing up, his dad is on TV driving a race car, and there's a sad cover of "Cat's in the Cradle" playing in the background. But it's never clear exactly what the point of the ad is. Is it trying to sell the car that an absentee father drives? This confusing message leaves viewers frustrated and wastes money by not making the point clearly.
Lesson learned: Have a point, and make sure that point is clearly apparent to the audience.
Hit: Always -- "Like a Girl"
Always knows how to sell feminine hygiene products and spread a motivating message during a male-dominated sporting event. With easy-to-understand, visually represented examples of the damage that gender stereotyping can cause, this commercial drives home the point in a big way. And because Always is positioning itself as an ally with its female customers, the brand loyalty the company will receive goes far beyond "good products" and into creating its own social group of which every customer is a part.
Lesson learned: Putting the company and its customers on "the same team" creates brand loyalty by the bucket-load.
Miss: Game of War -- "Who I Am"
Game of War missed the mark on this commercial because it relied on the age-old tactic of using a pretty girl to sell its product. While that works a lot of the time, in the stiff competition of the Super Bowl, their tired ad was outshined 100 fold by the deeper, more meaningful and memorable ads of the night. Another pretty girl stumbling over simple dialogue is instantly forgettable under such intense competition.
Lesson learned: Companies that want to be remembered should make sure their advertising is memorable.
For more information, contact GetUWired at 877-236-9094 or visit http://www.GetUWired.com.